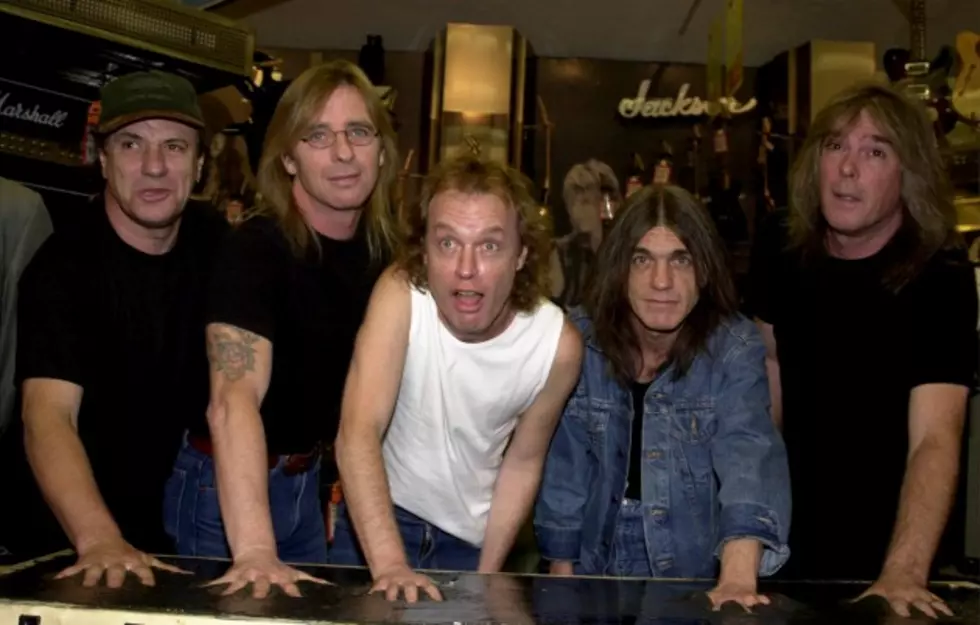 New Music Releases Out This Week AC/DC, Mary J. Blige, and Wu Tang Clan [VIDEO]
AC/DC Photo courtesy of: Getty Images
Now that we rolled with our full belly out of the Thanksgiving Holiday, our attention has turned to the other ones coming up fast. Here are a few new releases you can put on your shopping list for the music fan in your life.
1.) AC/DC : "Rock or Bust" (their first album in six years is also their first without ailing founding member Malcolm Young, who has officially retired; Stevie Young, nephew of Angus and Malcolm Young, plays rhythm guitar) It is almost the entire original band intact and from what I have heard they are still rocking how many years later. Age knows no bounds with these guys as they have fans ranging from one end of the spectrum to another.
2.) Mary J. Blige :"The London Sessions" (collaborations with such U.K. talent as Sam Smith, Disclosure, Eg White, Emeli Sandé, Naughty Boy, Sam Romans)-What a cool project and great collaboration for her. It goes without saying that I am a huge fan of Mary J. Blige, since she first hit the scene, so this a no brainer that I would love it!
3.) Wu-Tang Clan (feat. RZA, GZA, Method Man, Raekwon, Ghostface Killah, Inspectah Deck, U-God, Masta Killa and Cappadonna)     "A Better Tomorrow"  :It has been a long time coming, glad the guys have come back together after they tried some individual projects.
OTHER RELEASES OUT THIS WEEK:
-Donna Summer : "Donna: The CD Collection" (seven-disc box set contains her albums "The Wanderer," "Donna Summer," "Cats Without Claws," "All Systems Go," "Another Place and Time," "Mistaken Identity" and "I'm a Rainbow," with a free download card)
-Various artists :"NOW That's What I Call a Party" (three CDs, 63 songs)