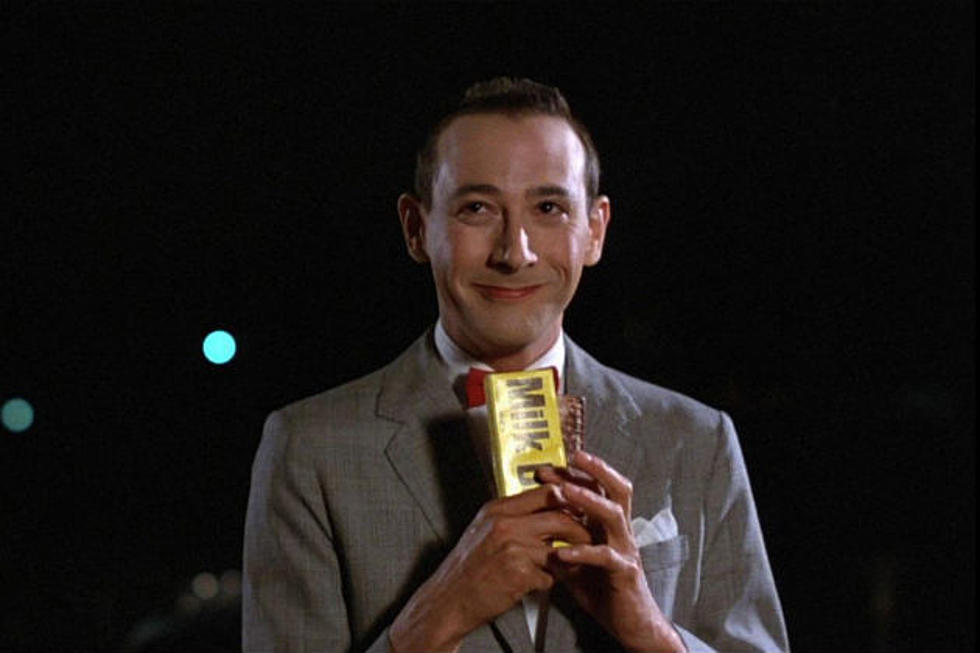 Pee-wee Herman's New Movie Coming "Soon" Says Judd Apatow
Warner Bros.
We've been keeping you guys updated on the status of a new Pee-wee Herman movie courtesy of Pee-wee star and creator Paul Reubens over the course of the last couple of years, but now producer Judd Apatow brings us an update himself. While it was previously rumored that Apatow would direct the new film, the funny guy's been keeping busy, but he assures us that the new Pee-wee project is definitely still in the works -- with a script and everything!
Via THR, Apatow was speaking to students at Loyola Marymount University when the topic of Reubens' new Pee-wee movie came up. Apatow and Reubens have been working together on an idea for a new film, which was initially teased back in 2011 when Reubens appeared at the SXSW Film Festival.
When asked about the status of the project, Apatow responded, "We're pretty close to getting that going," and added, "We've kicked around a couple of titles. 'Pee-wee Takes A Holiday' -- that was one of them. But we have a great script that he wrote with a friend of mine, Paul Rust and I think we're probably going to get to do that soon." Rust has most recently written for and appeared on comedian Scott Aukerman's 'Comedy Bang! Bang!' show on IFC, which itself has drawn comparisons to 'Pee-wee's Playhouse' for modern adults -- and has even recently had Reubens on as Pee-wee to guest star.
As for what Apatow means by "close," well ... up next, Apatow is directing 'Trainwreck,' starring Amy Schumer, which is keeping him pretty busy. That doesn't mean he couldn't pick another director to helm the new Pee-wee project while maintaining his presence as a producer.
But it's good to know that Apatow and Reubens are still hard at work to bring Pee-wee back to the big screen, even if we do have to wait just a little longer. Hey, we've waited this long.