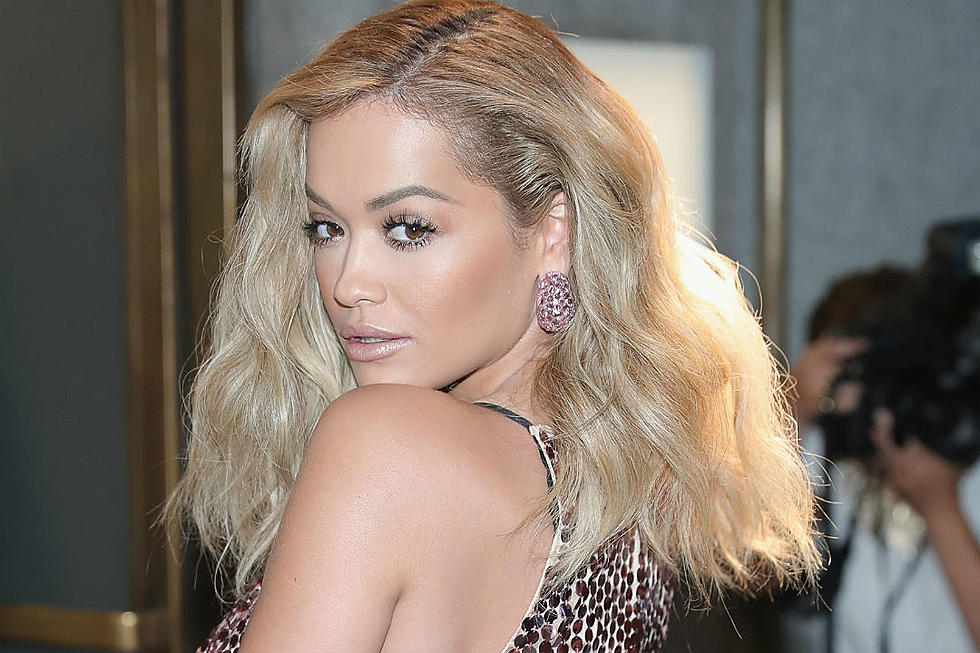 Rita Ora, New 'ANTM' Host, Replacing 'Tyra Mail' With Something Insane
Neilson Barnard, Getty Images
Since its 2002 premiere, and across 22 seasons, America's Next Top Model has alerted contestants to coming challenges with the now-iconic Tyra Mail, a device that's said things like: Time to pose as elephants holding lotion! or We're shaving your head tomorrow, sorry if that's an affront to your culture. 
But new host Rita Ora, who's taking over for Tyra Banks ahead of ANTM's move to VH1, told Kelly Ripa on this morning's (December 8) Live With Kelly episode that Tyra Mail is no longer. Now, it's "Rita Oracles." Or, "Rita-Ora-calls" pronounced as "Rita Oracles," I think...? Either way, the days of aspiring models being forced to read sentence-long cues are over!
"It's called a 'Rita Ora-call,' so when we call, you better answer!" Ora told Ripa of the show's fractionally clever adjustment.
Ora said there are also additional changes to come to the series, but she wouldn't mention any. How very Tyra!
"Obviously if it ain't broke don't fix it, so we've kept some of the iconic moments like when the girls change and turn into superstars," Ora said, I guess alluding to makeovers? "But we also put them through some challenges, so I don't want to give too much away, but Tyra, honestly, she's so helpful and she came in on the first episode and completely freaked the girls out."
See a Collection of Stunning Celeb Look-alikes: