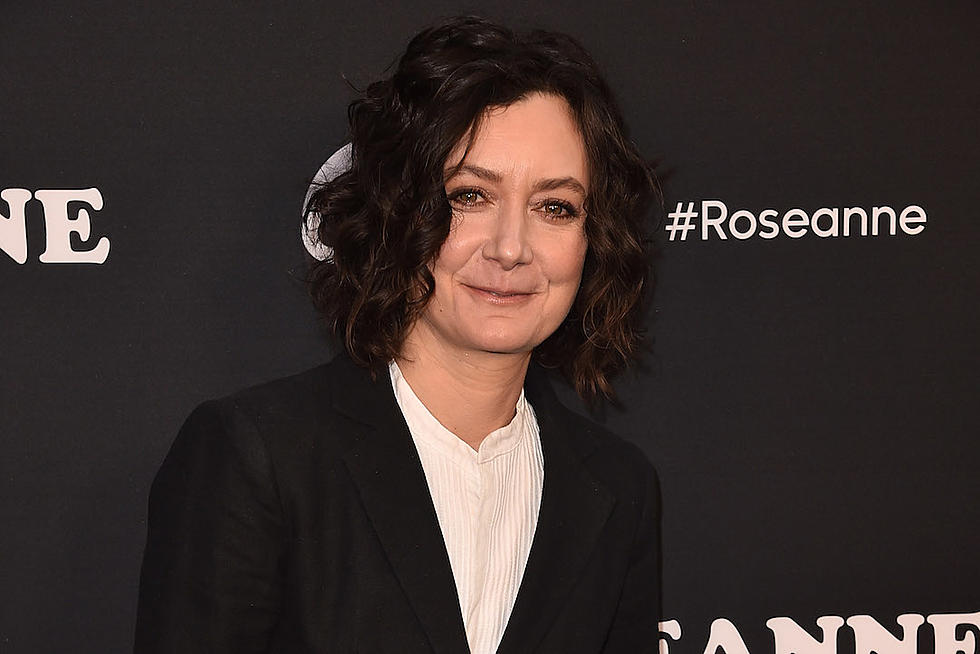 Sara Gilbert Opens Up About 'Roseanne' Spinoff, 'The Conners'
Alberto E. Rodriguez, Getty Images
Late last week, ABC confirmed it was going to launch a Roseanne spinoff called The Conners that would not include the original show's titular character after the severe backlash she received for making some insensitive (to say the least) remarks over Twitter. Now, Sara Gilbert, who plays Darlene Conner and also worked as executive producer for the Roseanne reboot, got to chat about the exciting news on her morning show, The Talk.
When Monday's (June 25) episode began, her co-host Sharon Osbourne announced the spinoff to a cheering crowd.
"Sara has a new TV show!" Osbourne declared with joy. "Her show, The Conners, has officially gotten the green light and will air this fall."
Smiling, Gilbert said, "I'm so excited, thank you all so much. I really appreciate it."
The 10-episode first season is expected to premiere in the fall. Gilbert will be joined by fellow Roseanne cast members John Goodman, Laurie Metcalf, Lecy Goranson and Michael Fishman.
"I would like to say that this has been a difficult week," she admitted to The Talk audience after the news broke. "A lot of people have been hurt by this. I will say I'm proud of the show we made. [Roseanne] has always been about diversity, love and inclusion, and it's sad to see it end in this way. I'm sad for the people who lost their jobs in the process."
"However," she continued, "I do stand behind the decision that ABC made."
Celebrities Involved in Career-Ending Scandals