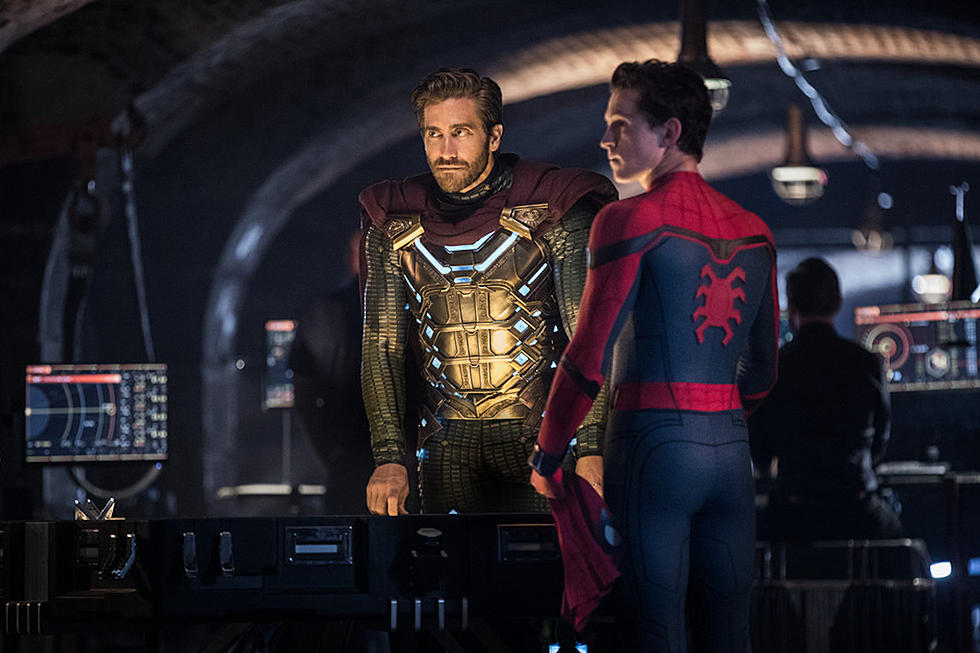 'Spider-Man: Far From Home' Sets Tuesday Opening Record
Sony
The box office has been struggling this summer, but perhaps all that was needed was a hero to come save the day. Spider-Man: Far From Home may be that hero, setting a record for a Tuesday opening by hauling in $39.2 million from 4,634 North American locations on its first day.
Granted Tuesday openings are rare, but the latest Spider-Man take is a positive boost for the summer box office outlook. The new installment actually beats another Spider-Man film, The Amazing Spider-Man, which made $35 million on a Tuesday opening back in 2012. The film starred Andrew Garfield as the titular web-slinger.
Variety reports that the film is expected to come in at around $125 million over its first six days in theaters, though some estimates say the film could reach $150 million with positive word of mouth.
Spider-Man: Homecoming, the first film of the franchise to star Tom Holland, raked in $117 million back in 2017 over a three-day period. This latest installment should make its money easily with the film reportedly costing $160 million to produce.
Best / Worst Superhero Costumes