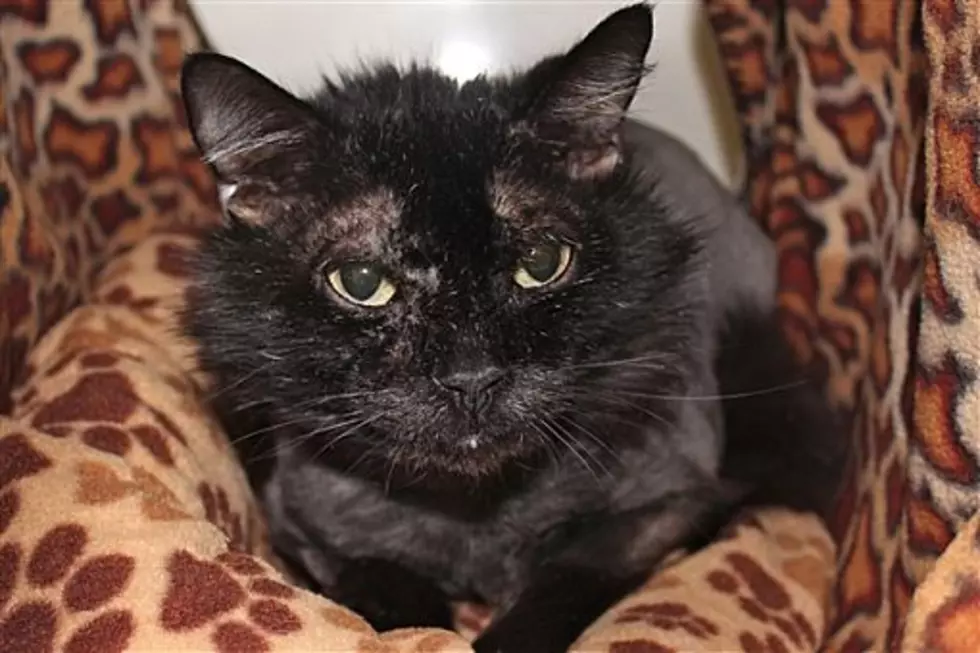 The Animal Allies Pet Of The Week Is An Adorable Cat Named Dullahan
Photo: Animal Allies
The Animal Allies Pet Of The Week is Dullahan and he is an all black Domestic Medium Hair who is ~5 years old. He was found as a stray by Duluth Animal Services and is now looking for a new, loving home to call his own! He is a pretty meek and mild boy, but he loves a good lap to lay on once he warms up to someone new! He is looking for a home where he can get tons of love, but on his terms. Once settled into a good home, he loves lounging in the sun and looking out the window at the birds and squirrels.
Dullahan has been at Animal Allies for a very long time and we all know there is someone waiting in the wings to adopt this super sweet cat. If you are interested in a quick visit or maybe adopting him please call 218-722-5341 for more information! The adoption team is available via phone Tuesday-Saturday from 10:30am-6:00pm, and Sunday from 10:30am-4:00pm. Animal Allies is located at 4006 Airport Road in Duluth click here for website.
Also, Fleet Farm is promoting a Science Diet Food Drive for Animal Allies throughout the month of August. Shoppers are encouraged to buy Science Diet dog and cat food for Animal Allies Humane Society. They can drop their donation with the Fleet Farm staff and they'll ship it over at the end of the month. AAHS will be set up at Fleet Farm on Saturday Aug 29 from 11 - 2. Donations of food that day go to foster program.
Enter your number to get our free mobile app
Our team continues to adapt our daily operations in response to the ever-changing environment and regulations surrounding the COVID-19 response.
​Which AAHS services will continue?
Our Adoption Center is closed to the public but we will continue to provide essential services to support animals in need, including:​
Stray Services - intake of stray dogs and cats from our contracted jurisdictions (Rice Lake, Proctor, Hermantown and Southern St. Louis County) and transfers from City of Duluth Animal Control.
​Surrender Services - intake of emergency surrenders by appointment only. All appointments must be approved by our Intake Specialist or Adoption Manager.
​Animal Care - daily care and medical treatment for animals in our shelter care.
​Adoption - non-contact adoptions by appointment only. Please visit our website to see our available animals and call to learn about our non-contact adoption process or to schedule an appointment at (218) 722-5341.  We start answering phones and taking adoption holds at 10:30am, if you are extremely interested in one specific animal please call early and often.
​Adoption Center Hours: Tuesday-Saturday 12:00-6:00pm, Sunday 12:00-4:00
10 Reasons To Be Thankful You're From Duluth