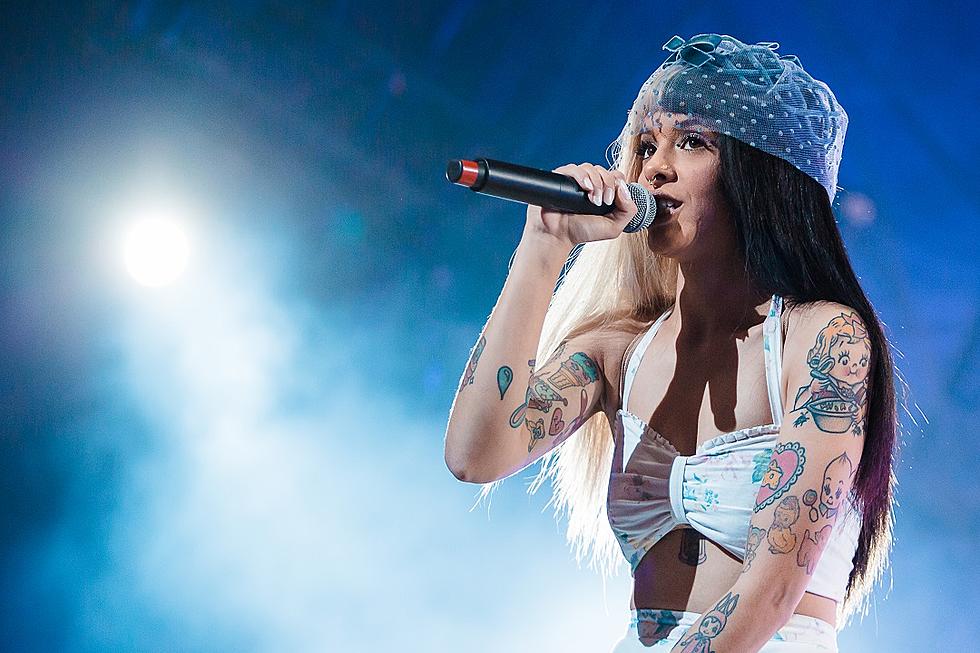 Mauricio Santana, Getty Images
On Tuesday (December 5), pop artist Melanie Martinez, a former contestant on NBC's The Voice, responded to accusations that she raped her best friend years ago.
"What she and I shared was a close friendship for a period of time," she continued. "We came into each other's lives as we were both starting our careers as artists, and we tried to help each other. We both had pain in dealing with our individual demons and the new paths we were forging, but I truly felt we were trying to lift each other up. She never said no to what we chose to do together. And although we parted ways, I am sending her love and light always."
Melanie Martinez was born on April 28, 1995 in Astoria, Queens. She was raised in Baldwin, New York and taught herself how to play guitar in her early youth.
During her teens, she began uploading performance videos to YouTube, including covers of songs like Katy Perry's "The One That Got Away."
In 2012, Martinez auditioned for The Voice with an unexpected acoustic rendition of Britney Spears' 2004 hit, "Toxic."
Three coaches turned their chairs for the singer: Adam Levine—whose team Martinez ultimately joined—was the first to turn his chair alongside Blake Shelton, with CeeLo Green hitting the button right before the end of Martinez's performance.
Moving to The Voice's Battle Rounds, Martinez made it into the top six but was eventually knocked out of the competition during Week 5. Her appearance on television gained her a new fan base and impressive following online due to her quirky, unique aesthetic and voice.
After her elimination, Martinez worked on new materiel independently for two years and was signed to Atlantic Records in April 2014. In May 2014, she released her debut EP, Dollhouse.
The following August, Martinez released her debut solo album, Cry Baby. The record debuted at No. 6 on the Billboard 200 and by February 2017 the album was certified platinum.
Martinez continued to release music videos for each of the songs off the standard edition of the album over the course of the next two years.
On December 4, 2017, controversy erupted online for the singer-songwriter when Heller, a former friend of Martinez's, came forward with allegations that the musician raped her.
"I never said yes," Heller shared in a series of notes posted on Twitter. "I said no, repeatedly. But she used her power over me, and broke me down. Just so there is no confusion, I was molested by my best friend…she performed oral sex on me and then I was penetrated with a sex toy without being asked. That's what happened."
Martinez claims the encounter was consensual.
Martinez is currently in the studio working on her sophomore album and reportedly plans to release a film alongside the project in 2018.
Melanie Martinez's Best Live Vocals:
21 Things You Didn't Know About Melanie Martinez: