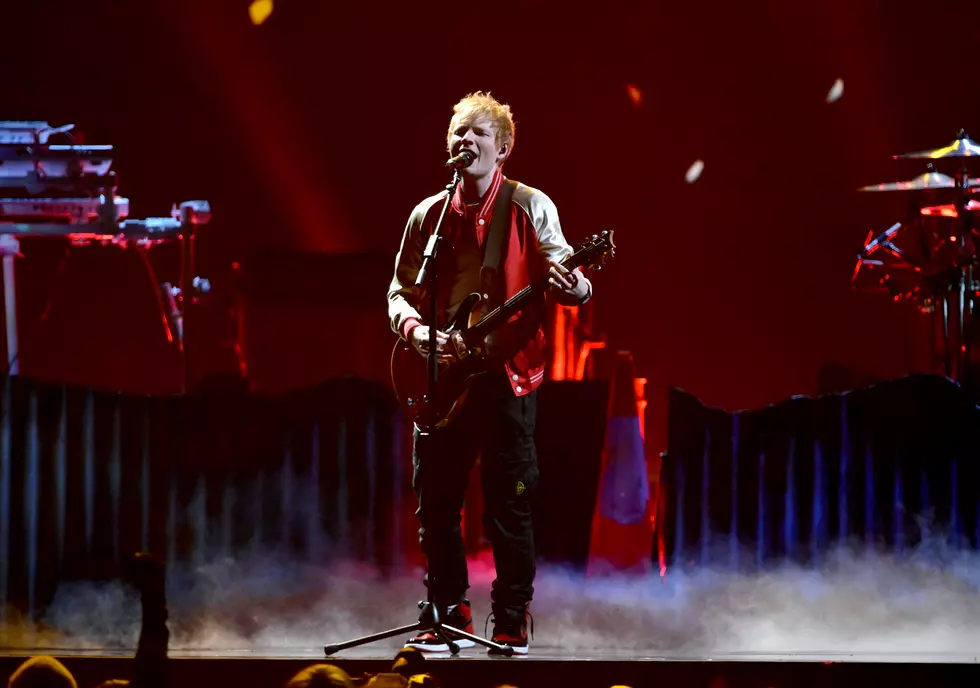 Want To See Ed Sheeran In Concert? Score A Pair Tickets With Jeanne & Ian's Stocking Stuffers
Getty Images
Ed Sheeran is bringing his '+ – = ÷ x Tour', aka the 'Mathematics Tour' to Minnesota next summer on August 12th, 2023.
The show will be at US Bank Stadium in Minneapolis and will feature special guests Khalid and Cat Burns. As the name would suggest, Ed will take fans on a musical journey through the different math symbols of his career.
We are super excited about Ed coming back to Minnesota, and we're sharing the love with several chances the week of December 12 to win some tickets to see him when he comes to the Land of 10,000 Lakes!
So, how do you win? There are two different chances to win each day:
Your first chance: Tune in to the MIX 108 Morning Show with Jeanne & Ian from 6 am - 9 am Monday 12/12 - Thursday 12/15 and listen to what Jeanne or Ian is pulling from their stocking. Be caller number 8 and correctly guess what is in their stocking, and you'll win yourself a pair of tickets to see Ed next summer!
Your second chance: Enter what was in Jeanne & Ian's stocking (after they share what the correct answer was) in the form below via the MIX 108 app to be included in a drawing for an additional pair of tickets later in the day. Lauren will draw a winner the same day, during her shift between 10 am and 2 pm. Just be sure to enter what was in their stocking before 10 am, so you're in the drawing when Lauren picks her winner later in the day.
Good luck!
If you don't win tickets, no worries. They are already on sale to the general public and you can check them out, here.
NOTE: You'll notice there are no Wednesday or Thursday codes. Due to the crazy weather, Jeanne and Ian are doing the show from outside of the studio, and won't be able to take calls for a winner. We'll continue the contest Friday and Monday!