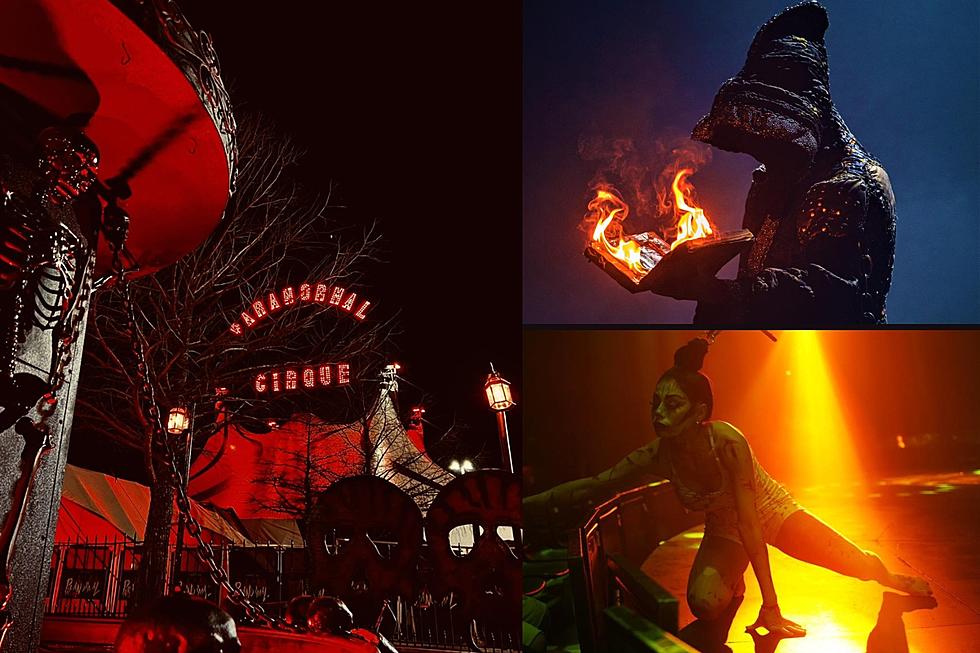 Ready To Be Scared? Paranormal Cirque Comes To Duluth This September
Paranormal Cirque on Facebook
With spooky season arriving as we head into fall, some scary entertainment is coming to Duluth for a few days this September - and MIX 108 has a chance for you to win tickets to see it live! 
Paranormal Cirque will be setting up under a black and red big top outside of the Miller Hill Mall for a number of shows in mid-September, offering unique and haunting entertainment that blends circus, theatre, and cabaret into a show you won't forget.
Acrobats, illusionists, mysterious creatures, and more bring this wildly imaginative show to life that isn't for the faint of heart. Paranormal Cirque's website calls this an R-rated show, with anyone under the age of 17 required to be accompanied by a parent or adult guardian (21 or older). They caution that those ages 13-17 are welcome, but at parents' discretion. Adult material is part of the show.
Be amazed, scared, and surprised by the thrills of Paranormal Cirque during their shows outside the Miller Hill Mall held evenings from Thursday, September 14 through Sunday, September 17.
Tickets for these shows are available now for purchase from the Paranormal Cirque website, but we have a chance for you to win a pair through the MIX 108 app! If you don't have our app, download it here and find this entry page by tapping on the "Cirque" button on the homescreen.
Simply fill out the form below to be entered into a drawing to win a pair of tickets. We'll be awarding daily winners starting on Friday, September 1. We'll announce daily winners during the MIX 108 Morning Brew and contact each daily winner via the contact info provided below. Note that you do need to be at least 18 years old in order to win these tickets.
Good luck!
SCARY: 10 of The Most Haunted Places In Minnesota
Minnesota may not be the most frightening place on earth, BUT there are some scary places that you may want to visit if you are ever looking for that "haunted" experience. Check out the list of some of the most haunted places in Minnesota below!