Animal Allies Pet of the Week is Beautiful Black Cat Named "Inky"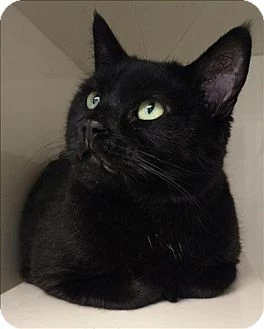 Inky is a beautiful six year old male short hair black cat black cat who is a little shy at first, but once he gets to know you he will be following you all over the house.
Inky's personality profile from Animal Allies again shows he is a little shy at first but when given time to get to know you he will shower you with head butts, purring and plenty of laptime. He also loves his toy feather wand. Like all the animals at the shelter he has been neutered, vaccinated and microchipped. Won't you give this sweet boy a chance to be part of your family? To see Inky in person stop by Animal Allies at 4006 Airport Road in Duluth, call at (218) 722-5341 or check out their website.