BreakTime BreakDown 03JUNE2014 – Miley's Stolen Car Found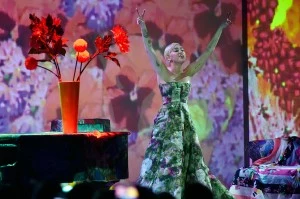 BreakTime Breakdown takes a look at whats going on around Hollywood and the world.
Teen Sunburn Increases Cancer Risk
Here's a story for Summer.  If you have kids that are teenagers or your a teenager yourself, you may want to make sure to use sun screen.  Researchers have found that women who get sun burnt badly enough to get blisters 5 times before they reach the age of 20 have an 80% increased chance to develop melanoma and 68% chance to develop other less aggressive skin cancers.
Angelina Jolie Hints At Retiring
Angelina Jolie hinted that her next movie may be her last.  She is going to play Cleopatra and said that her own preparation is going to be big.  She plans on putting everything into the role and that's where you end it.  Looks like she might be trying to end it while she's still on her game.
Miley's home was broken into last week and two thieves made off with a bunch of jewelry and Miley's Maserati which was worth over $100,000 alone.  Her car has been finally located parked in plain view in the city of Simi Calley, California.  Police still have not found the man and woman responsible.
You can read about the burglary HERE