BreakTime BreakDown 22APR2014 – Netflix Price Hike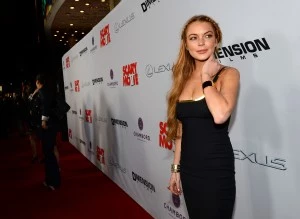 BreakTime Breakdown takes a look at whats going on around Hollywood and the world.
I watch Netflix a lot so I'm not too happy about this.  They are expecting to raise the streaming service by about 2 more dollars per month.  Current subscribers can expect to pay the $7.99 price for awhile but then they will be changed to the new higher price while new subscribers will be forced to pay the higher price right away. 
There's a new type of alcohol out there.  Powdered alcohol was just announced that it would be coming to a liquor store near you.  Called Palcohol, it really brings up some new interesting ways to have a drink, in my mind at least.  Well, now though the Alcohol and Tobacco Tax and Trad Bureau have said that it was a mistake that the powdered alcohol does not have approval.  So we will have to wait a bit for alcohol fun dips.
Lohan's Miscarriage A Lie?

So a part of yesterday's BreakTime BreakDown, we talked about how Lindsay Lohan announced on her last show that the reason she was late all those times throughout the show was because she was dealing with the aftermath of a miscarriage.  However, some unnamed sources that are apparently close to Lohan stated that she just said that so she didn't look like she was lazy showing up late to photo shoots and events. 
Today's CELEB Birthdays– 4/22/14
~~Acting legend, Jack Nicholson is 77. (Chinatown; The Shining; Prizzi's Honor; The Witches of Eastwick; Batman; A Few Good Men; As Good as It Gets; The Departed; The Bucket List; How Do You Know)
~~TV personality Sherri Shepherd is 46. (The View; Less Than Perfect; Precious)
~~ Actress Charlotte Rae is 88. (Diff'rent Strokes & The Facts of Life's Edna Garrett)
~~actress Amber Heard is 28 (Johnny Depp's new lady; Zombieland; Pineapple Express; The Rum Diary; Machete Kills; 3 Days To Kill)
~~Actor Eric Mabius (Ugly Betty) is 43.
~~Actor Jeffrey Dean Morgan (Grey's Anatomy) is 48. (Watchmen; The Losers; P.S. I Love You)
~~actress Cassidy Freeman (Smallville's Tess Mercer) is 32
~~Actor/director John Waters (Hairspray) is 68
~~Actor Ryan Stiles (The Drew Carey Show) is 55.
~~Comedian Byron Allen is 53
~~Actress Sheryl Lee is 47. (Twin Peaks; Psych)
MUSICALLY:
~~Classic rocker Peter Frampton is 64.
~~Guitarist Fletcher Dragge (of Pennywise) is 48.
~~Singer Paul Carrack (Squeeze, Mike and the Mechanics) is 63.
~~Bassist Shavo Odadjian (of System of a Down) is 40.
~~Singer-guitarist Daniel Johns (of Silverchair) is 35.
~~Singer Mel Carter is 71
~~Country singer Cleve Francis is 69.
~~Country music legend, Glen Campbell is 78. (Rhinestone Cowboy)
~~Country singer Heath Wright (of Ricochet) is 47.
~~Country singer Kellie Coffey is 43