See Some of Duluth Snow Sculpting Legend Harry Welty's Snow Sculptures [PHOTOS]
Last winter offered very little snow for Harry Welty to satisfy his annual winter tradition of creating a snow sculpture in his front yard at the intersection of 21st Avenue East and 4th Street in East Duluth. While it hasn't completely stuck around through the entire region, there has been enough snow for him to create his latest creation. 
Along with his most recent sculpture, a heartfelt tribute to those impacted by the tragic school shooting in Connecticut, Welty has had a number of interesting creations over the last 25 years. See some of the others below.
Alice in Wonderland
"Yellow Submarine" – Tribute to George Harrison After His Death
UMD Bulldog Hockey
Snow Serpent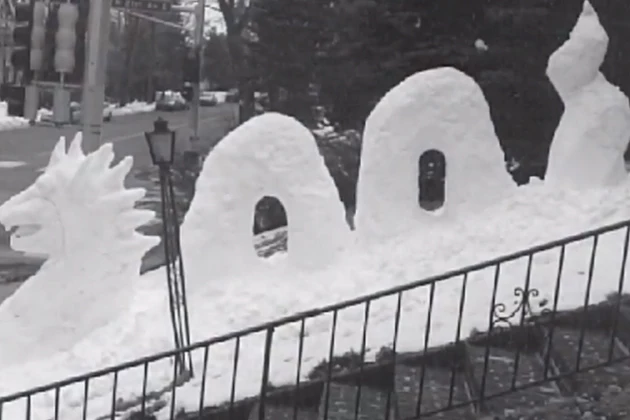 Snow Castle
Mount Rushmore
King Kong
Charlie Brown – A Tribute After Charles Schultz's Death
Bill Clinton