University of Minnesota Mens Basketball Coach Busts a Move Over Win at the Expense of Wisconsin Badgers [VIDEO]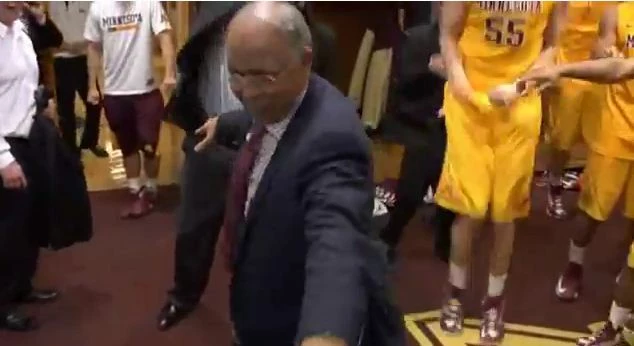 No question the Wisconsin Badgers are probably the number #1 rival of the Minnesota Gophers both on the court and off, so the Gopher Basketball team was ecstatic with a big win last night.
Head coach Tubby Smith and his team have had a tough season with a slew of back to back losses recently, but a win is a win, especially over the Badgers. At 6-6 in the Big Ten, the Gophers have a hard road ahead of them to get int the playoffs, but this confidence boost can make anyone want to jump up and dance!
Subscribe to MIX 108 on