No, Fergie Hasn't Left the Black Eyed Peas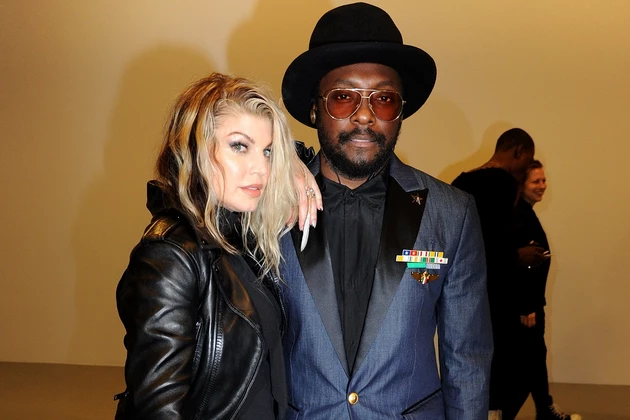 Quit phunking with our hearts, Black Eyed Peas!
On Friday (June 2), the Dutchess herself, Fergie, set the record straight on rumors that she had left the iconic hip-hop/dance group to strictly pursue her solo pop career.
In a statement to Billboard, a rep for the singer explained, "Fergie is still in the Black Eyed Peas and has an enormous amount of love for her brothers. However, she's currently focusing on her solo record in partnership with BMG and she's incredibly excited for her fans to hear her new music."
The rumor that Fergie had officially left the group began circulating late this past week when an interview with Will.i.am seemed to indicate Fergie had only ever been a "featured female" singer in the band, not a permanent member.
"Since the beginning of Black Eyed Peas, we've always had amazing vocalists that appeared on the mic with us. People like Macy Gray, Esthero, Debi Nova, Fergie. On Elephunk, there were several females that appeared on that album," Will.i.am told Ahlan! magazine. "Obviously Fergie was the featured female, but on songs like 'Let's Get it Started,' it's Noelle [Scaggs], and then Fergie, songs like 'Latin Girls,' it's Debi Nova, and 'Request Line,' it's Macy Gray. We'll always work with good females."
On Twitter, the producer-rapper clarified his words, writing, "Lies…@Fergie is focusing on #DoubleDutchess & @BEP is doing #MastersOfTheSun…That doesn't mean @fergie is out of the group #BEP4ever," to which Fergie responded by showing support for her "brothers."
Lies…@Fergie is focusing on #DoubleDutchess & @BEP is doing #MastersOfTheSun…That doesn't mean @fergie is out of the group #BEP4ever https://t.co/JinoWNp4Jg

— will.i.am.BUTTONS (@iamwill) June 2, 2017
Everyone knows I will always love and support my @bep brothers, @iamwill, @tabbep, @apldeap

— Fergie (@Fergie) June 2, 2017
Pop Songs With Political and Socials Messages:

Source:
No, Fergie Hasn't Left the Black Eyed Peas