Wiz Khalifa Arrested, Tweets Jail Selfie [PHOTO]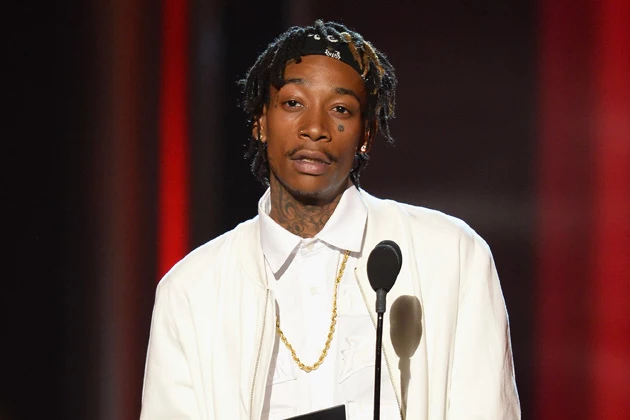 People have taken selfies during all kinds of occasions. But a jail selfie?
Rapper Wiz Khalifa was arrested on Saturday in El Paso, Texas and while he was waiting to post bail, the hip-hop star tweeted a selfie and encouraged fans to use the hashtag #FreeTrapWiz.
Jail selfie. pic.twitter.com/l01qB8oLrm

— We Dem Boyz (@wizkhalifa) May 25, 2014
According to the AP, Khalifa (born Cameron Jibril Thomaz) was taken into custody after he was caught with marijuana at a checkpoint in El Paso's airport. Khalifa did not have identification with him and he was searched as a result. TSA found a container of marijuana who then proceeded to call the police.
He was charged with a misdemeanor and was released after posting $300 bail.
Khalifa had planned to release his '28 Grams' mixtape over the weekend but his jail stop delayed the release until he was out. He even made a joke about the ordeal, tweeting, "They're tryna figure out how many grams I had. How ironic."

Source:
Wiz Khalifa Arrested, Tweets Jail Selfie [PHOTO]