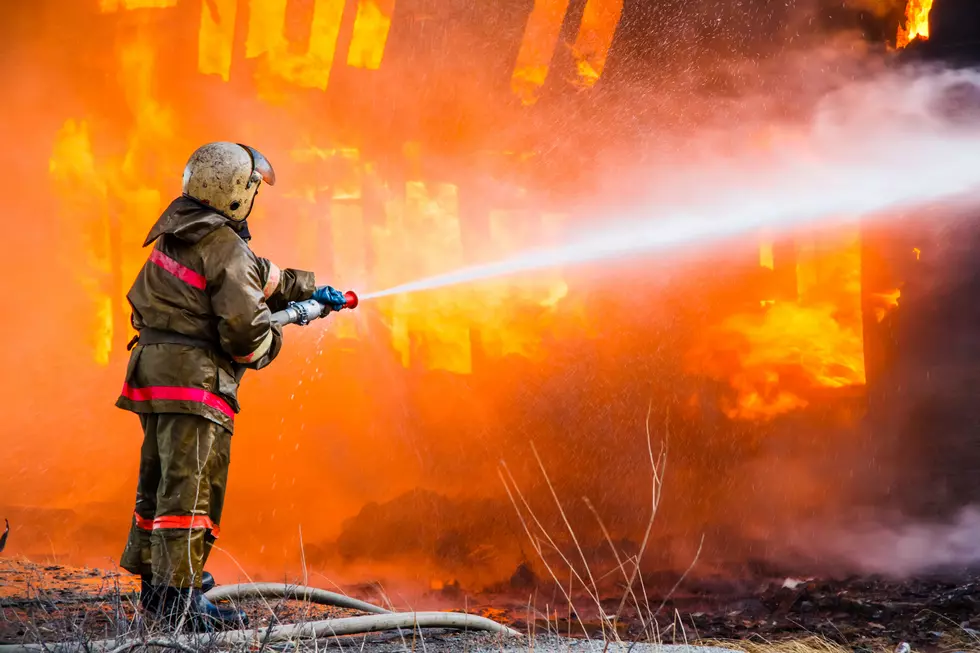 A Wisconsin Man Is Lucky To Be Alive After Rescuing Dogs From Fire
DarthArt/Thinkstock
Shawn Russel from Darlington, Wisconsin is lucky to be alive after he attempted to rescue all of his dogs from a house fire. Last Thursday Russel was home alone when his house began to fill with smoke. As he ran downstairs he saw his whole chair blankets and couch all on fire.
His 5 dogs were all huddling in a corner scared and not knowing what to do. Russell quickly had to figure out a way to get them out of the house so he ended up grabbing them one by one and placing them in a car in the driveway.
He was able to get three of the dogs out of the house but came to the heartbreaking conclusion he could not get back in the house to get the other two dogs. He said to WKOW: "All my oxygen just went right out of me. I had to make that decision and it flippin' sucked but I would have been staying in there myself."
Russell was rushed off to the hospital and thankfully firefighters were able to rescue the two dogs stranded in the house. They were barely breathing so they were rushed to a veterinarian two hours away in Waukesha. Thankfully the dogs will be ok and are making a fast recovery.
When asked why he risked his life to rescue his dogs he replied: "I would go to the end of the world for them." Thankfully Russell and his dogs will be fine but he has four children and the family lost everything inside the house.
Russell did thank the first responders along with his family, neighbors, and the community for all their help. Friends have set up a GoFundMe page to help the family get back on their feet. Thankfully his kids were not in the house at the time of the fire.
Items You Will Need For A Small Dog
How To Clean Your Garage + Get It Ready For The Season
Many people take a look at the mess in their garage and put it off for 'some other day'. But a good clean out is easy if you take the right steps. Here are some ideas to help you tackle the garage cleanout project.