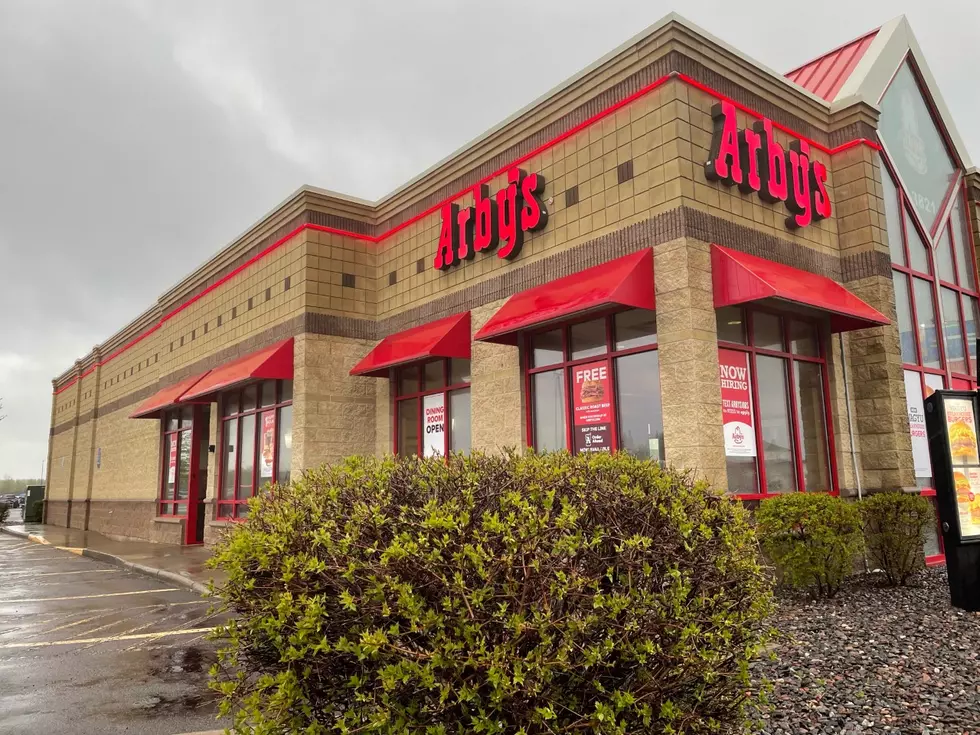 Is The New Arby's Wagyu Steakhouse Burger Any Good? Here's A Review
Ian - TSM Duluth
Known for "having the meats", the popular fast food franchise Arby's tries their hand at their first ever burger.
The fast food chain has over 3,000 restaurants worldwide and they are no strangers to trying out new limited time menu items. Back in 2016, the chain tried their hand at a venison sandwich, which Cooper and me tried it. You can check out that video review here. I still can't get over when Arby's roasted McDonald's on their sign last fall.
The first Arby's opened up in Ohio, back in 1964 when two restaurant owners were looking for a fast food place that had something different than burgers. 58 years the fast food chain finally brought a burger to the menu. There are two different burgers being offered for a limited time:
Deluxe Wagyu Steakhouse Burger - This burger features a Wagyu beef patty between a brioche bun with all the burger classics: pickles, tomatoes, shredded lettuce, red onion, American cheese and burger sauce.
Bacon Ranch Wagyu Steakhouse Burger - The other burger one the menu also features a Wagyu beef patty on a brioche bun. It also has the same ingredients minus the burger sauce and instead has a parmesan peppercorn ranch sauce and bacon.
I ended up ordering the Bacon Ranch Burger and was excited to dive right in. I went to get a roast beef, but couldn't pass up the chance to try their hand at the first ever Arby's burger. My initially thoughts were it was a little messy, however it smelt amazing. It felt good once I picked it up and from first bite, all the flavors blended nicely together.
I'm not normally a pickle fan, but I figured I should try this burger how it was intended to be eaten. The patty was nice, juicy and tender, really everything a burger should be. Each bite kept me wanting more and I was surprised I was eating a burger. It was a little pricey at $7.29 for just the burger. But after everything was said and done, I would happily eat this burger again.
I would give it 4.5 out 5 red beards and think Arby's made the right decision finally bringing a burger to the menu. The item is limited and definitely worth a try. According to their website, it is located at all 3 locations in the Twin Ports. I got mine over in Superior.
Must-See Rustic Wisconsin AirBnB Includes Historical Fire Tower
Professional Athletes Who Once Called Wisconsin Home
Pro Athletes From Wisconsin