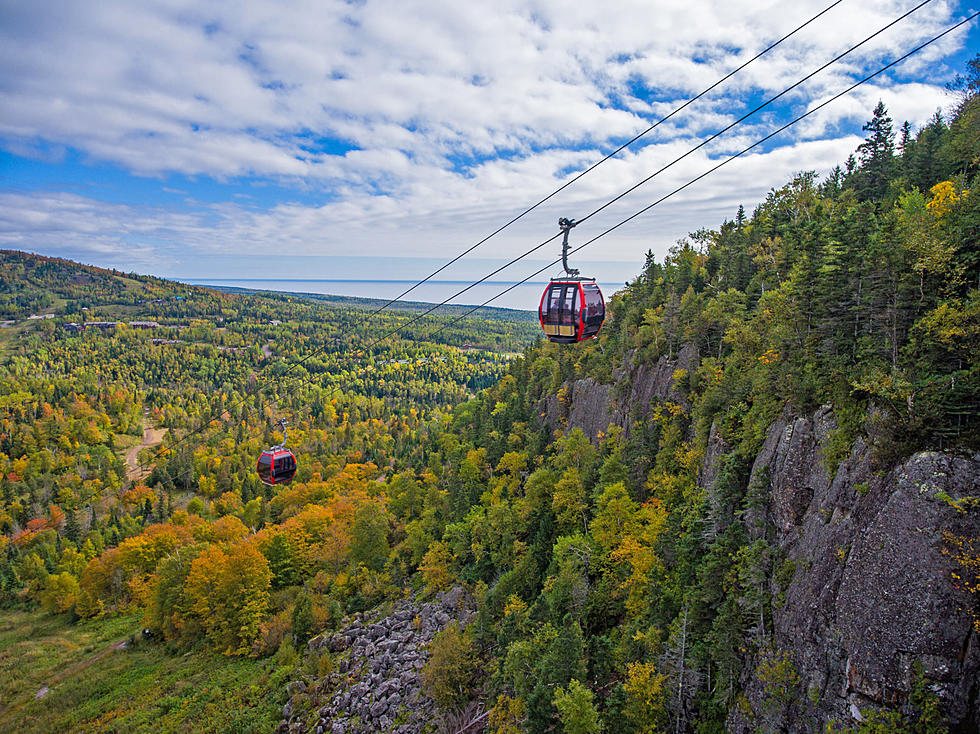 At Lutsen Mountain You Can See The Fall Colors From Above The Trees
Photo: Lutsen Mountain Resort Facebook Page
If you are not to scared off by heights this would be a great family friendly getaway to Lutsen Mountains to ride the gondola up and down and see the beautiful change of season from up high.
The gondola ride is called the Summit Express takes you up 1,000 feet above Lake Superior and into the Sawtooth mountain. The gondolas are enclosed with giant windows for the great views with comfortable seats.
"It's the only transportation of its kind in the Midwest: ruffed grouse, eagles, pine marten, deer, bear, timber wolves, and moose have all been spotted from the gondola; ride over the cascading Poplar River and up Moose Mountain for unbelievable views of Lake Superior and the surrounding area."
Once you reach the top of the mountain get out and stretch your legs with a stop at The Summit Chalet. This beautiful Mountaintop chalet welcomes you with a gorgeous view, grab a snack or lunch and beverages with stunning views inside and out of Lake Superior. You can purchase tickets to go up and down the gondola or just take a ride up and hike back down on the Superior Hiking Trail, whichever you choose.
For more information on this great day getaway Click Here!