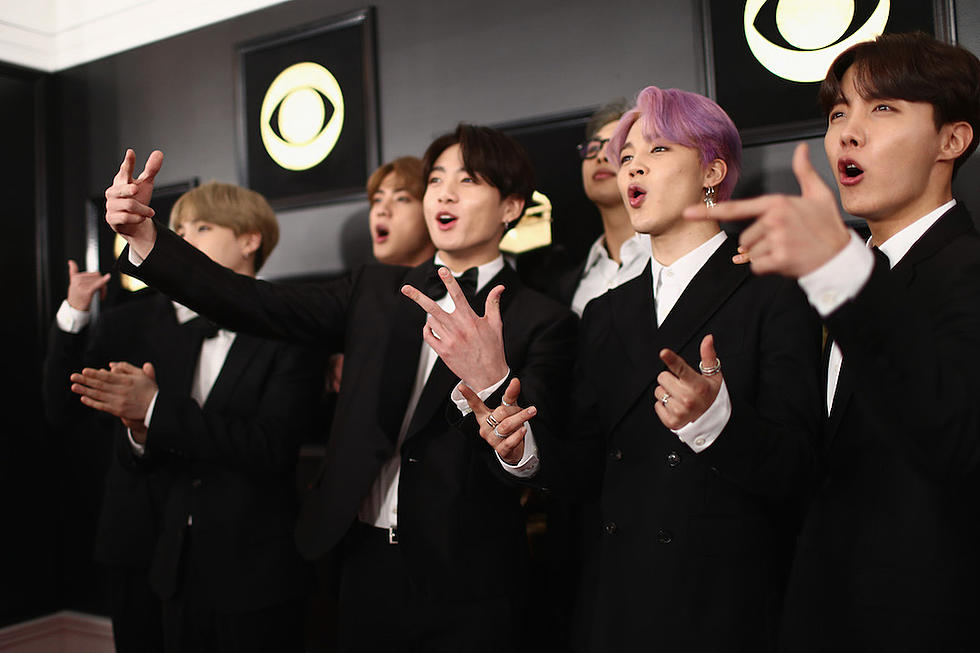 BTS Are Finally Dropping Their Long-Awaited Collaboration with Ed Sheeran
Rich Fury, Getty Images
BTS ARMY now has even more to be excited about when Map of the Soul: Persona drops tomorrow (April 12). Aside from featuring a collaboration with Halsey ("Boy With Luv"), the new album will also include the South Korean group's long-awaited collaboration with Ed Sheeran ("Make It Right"). BTS announced the news in a press release, describing the song as "delicate."
As for the new project as a whole, the press release describes it as "a nod to the band's past while showcasing their maturity and newfound understanding of love and the ever-widening world around them. The tracks have a clear message: finding joy in love and reaching out to the world."
"Boy With Luv" is thought of as the parallel to the 2014 single "Boy in Luv." "While the band's prior release talked about young love, 'Boy With Luv feat. Halsey' is about how true strength and love come from finding joy in the smallest things in life," the press release reads.
"We find strength and happiness in every moment," BTS said in a statement. "You've given us so much love, and now we want to get to know our fans more. We filled our album with our genuine feelings and the messages that we want to share with you."
BTS is slated to perform "Boy With Luv" on Saturday (April 13) during their debut Saturday Night Live performance. Members of their devoted ARMY have been camping out all week in hopes of snagging a ticket to the show's taping.
BTS Through the Years