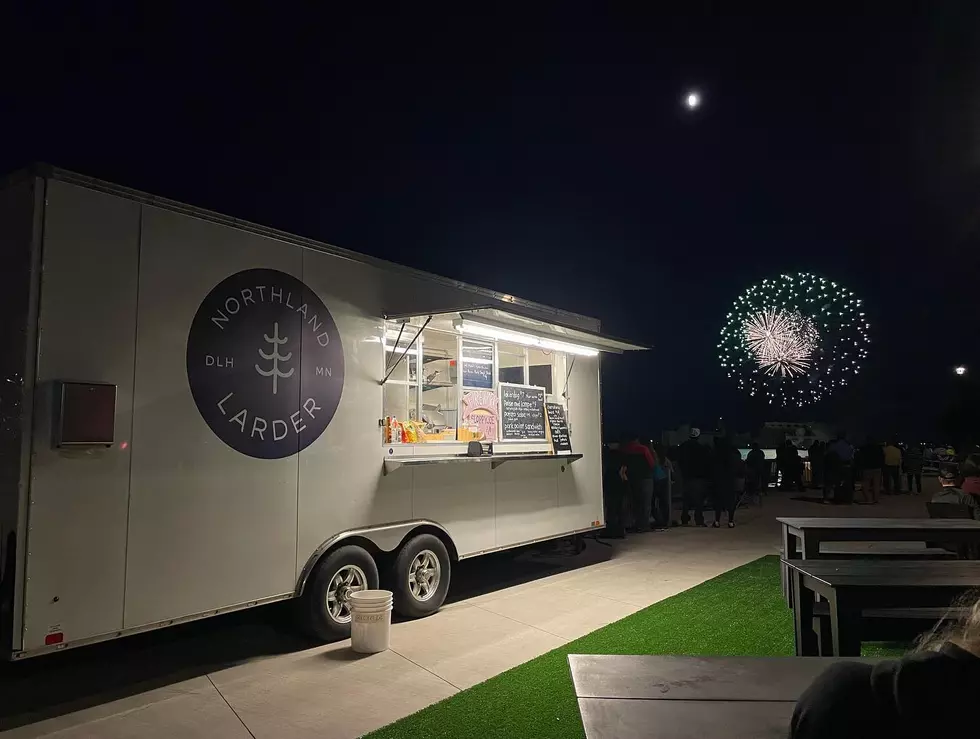 Check Out The Latest Food Truck In Duluth Behind The DECC
Photo: Northland Larder Via Facebook
With the days of summer starting to tick away here is another reason to embrace the sunshine and warm temperatures. A new food truck that started up in July has set itself up in a great location behind the DECC by the Vista Fleet! The truck is called Northland Larder and from the photos, the food looks absolutely amazing!
This sensational new food option is the creation of Brian the Butcher and Chef Hanz. Now just by their names alone I am intrigued and need to check this place out. During the pandemic, the pair were busy doing deliveries and mail orders of Yker Acres' pork and beef boxes, which then turned into catering.
Now with the food truck, they hope to catch some of the locals and tourists with a great location by the blue pedestrian bridge right behind the DECC. For right now the food truck is parked in that location with some picnic tables near the truck if you want to sit and enjoy the view of the harbor. They also are hoping to use the truck for future events featuring some guest chefs.
The menu right now is brief but tasty featuring house-made cured meat, Norwegian-style hotdogs, (whatever that is?) the Pork Point sandwich, ....get it Pork Point....LOL and charcuterie boards.
Brian "The Butcher" Merkel said to FOX21:
When the opportunity came to have a food truck here, in what we are calling Pork Point, we jumped at the opportunity. I have to say that it's a lot more enjoyable to work here than inside a freezer!
The Northland Larder food truck will be at what they are calling "Pork Point" behind the DECC, Wednesday through Sunday from 11 to 6. Make sure to stop by while the weather still allows and help support local businesses!
Burger Toppings - Other Than Lettuce + Tomato
The hamburger is probably one of America's favorite foods. And while you can eat them plain, most people add toppings to theirs to make them even more delicious. Besides the condiments (i.e. ketchup, mustard, maybe mayonnaise and barbecue sauce), the standard toppings usually include some combination of cheese, lettuce, tomato, pickle, and onion. Those standard toppings represent the majority of burgers that get made and eaten. However, some people look for other toppings to take their burgers "over-the-top". Read on for some ideas you might not have thought of before.
The Best Places To Enjoy Outdoor Dining In Duluth
Best Outdoor Dining Spots