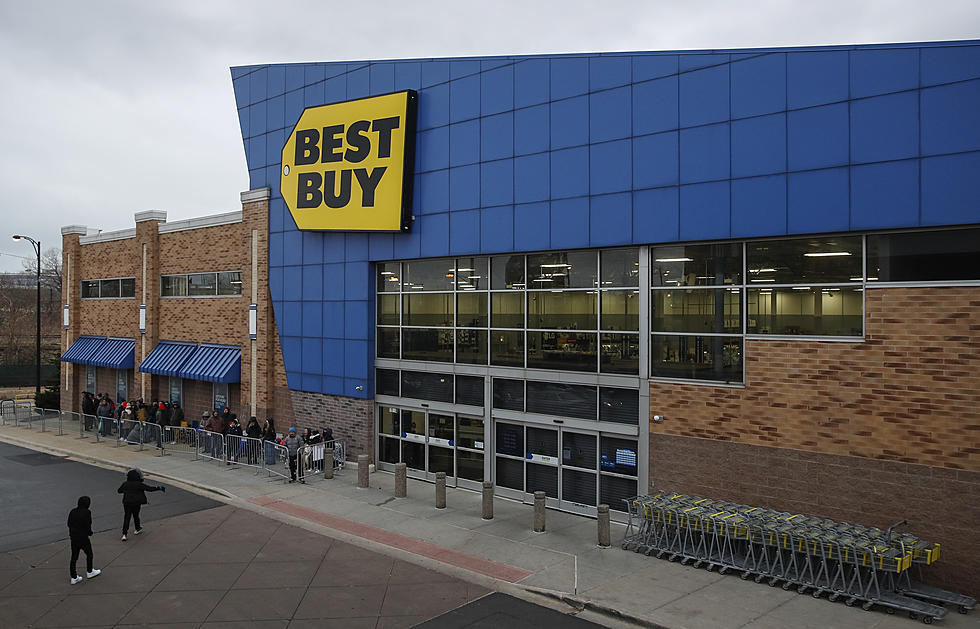 Duluth's Best Buy Location Will Close For Thanksgiving Day 2021
Kamil Krzaczynski, Getty Images
Best Buy is taking a cue from other big businesses and closing on a very popular shopping day.
The chain has announced that they will be closed on Thanksgiving Day of 2021 for the second year in a row. They will still be offering Black Friday deals on the holiday and encouraging customers to shop online instead.
As of now, Best Buy has not released their plan for Black Friday, which comes immediately after Thanksgiving. Like Thanksgiving, the Friday immediately after is a huge shopping day and draws massive crowds to stores and malls.
As mentioned, this is the second year in a row that Best Buy will close on Thanksgiving. They closed for the holiday in 2020, as did most other huge stores amid the COVID-19 pandemic.
It was around this time last year that Best Buy pulled the plug on their usual holiday plans. At the time, they said they were focusing more on curbside pickup and online orders. They also said they were focusing on adapting to the times, alluding to the pandemic.
At that time, other stores like Kohl's, Dick's Sporting Goods and Target also said they would be closing on Thanksgiving to cut down on crowds and keep customers safe.
As of now, Target has already announced they will not be open on Thanksgiving. In fact, they made this big announcement back in January of 2021. They also closed on Thanksgiving last year and say they received so much positive feedback about it they wanted to implement the change this year and moving forward.
More recently, Walmart announced they would be closing their Twin Ports locations on Thanksgiving, too. They say they are closing as a thank you to their employees for working so hard throughout the year and the pandemic.
It wouldn't be surprising if this became a permanent thing moving forward. I have a feeling it will become permanent and that more big companies will hop on board in the months to come.
KEEP LOOKING: See what 50 company logos looked like then and now