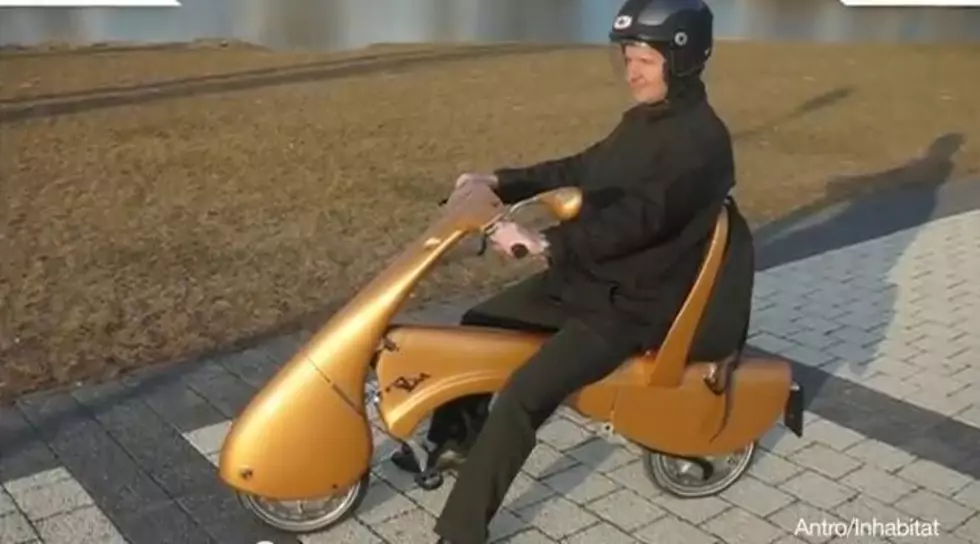 It's Almost Here, New Electric Scooter That Folds Up Like a Suitcase [VIDEO]
Photo courtesy of YouTube
Can you imagine unfolding your electric scooter and off you go? Well by 2014 and with enough money it can be all yours.
If all goes as planned this electric scooter will be available to the public by 2014. It can go around 22 miles on one charge and can go up to 28 mph. It can fold up and you can roll it like a suitcase on wheels.
For a mere  $3,100- $4,500 one of these babies could be all yours. Check out the video below and see for yourself, it is awesome, although I would have a hard time with the maximum speed being only 28 mph.