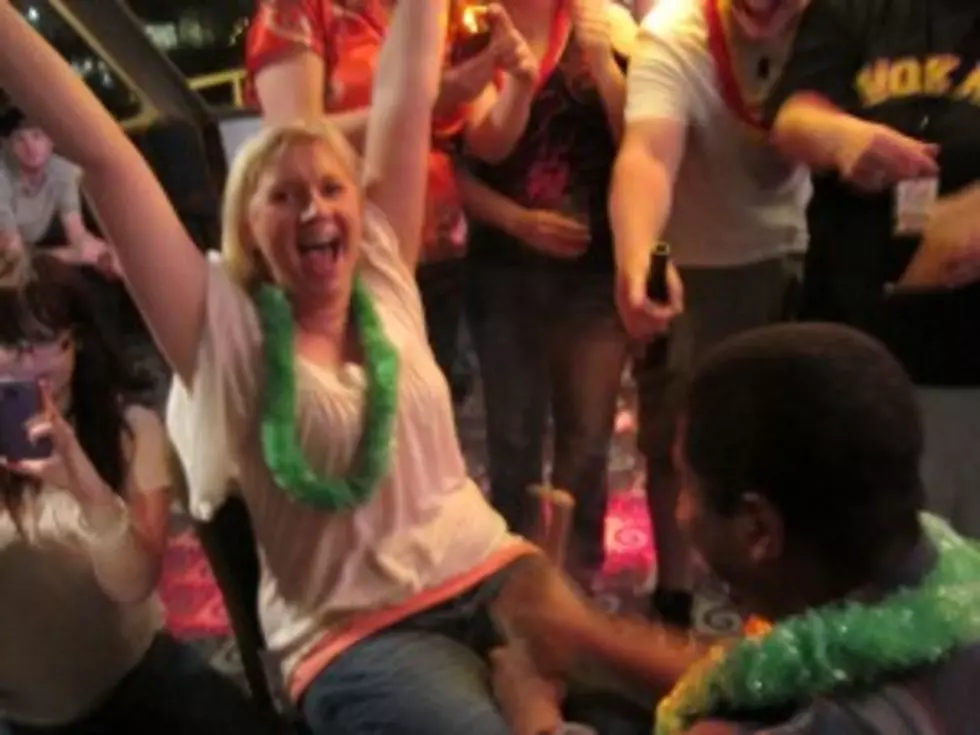 Jeanne Ryan's Top 5 Favorite Moments From The 108 Days Of Summer Kick Off Cruise
Ahhh the kick off cruise on the Vista this past Saturday Night. Every year it is a total blast as people flock to try and get tickets. They know, it is the most fun you can have out on Lake Superior and the staff from Mix 108 are always down for a good time. Many funny sights and sounds happened, but here are my top 5 favorites!
5.) As we boarded the boat, we all say an incredible show of lighting flash across the lake. It definitely added a sense of adventure to the voyage, but we knew that we were in good hands out on the lake.
4.) I'm the King Of The World!!.....Yep I did. With all the cruises I have been on I can honestly say I have never done it. It was a little bit of a challenge with the wind and rain, but I guess that made it seem even more dramatic .
3) Standing up on the top level of the boat and peeking in on the Captain as her steered us through the night. It is fascinating to me how with all the equipment they have, I am pretty sure it still boils down to gut instinct on where to navigate on the big lake.
2.) My co-worker Justin turning to me on the deck and saying "Where are we?" I wish I still had the right answer for him. We both burst into laughter guessing we were near Superior? All I know is we pulled a U-Turn in between 2 giant grain elevators? It was awesome, made me feel very small.
1.) Hands down THE CONTEST at the end of the night was the topper. As you can see by the picture, lot's of laughs. All I can really say about it was that it involved a plunger, sand paper and 4 complete strangers who got to know each other pretty quickly. Too much fun....can't wait for the Cool Down Cruise In the Fall!