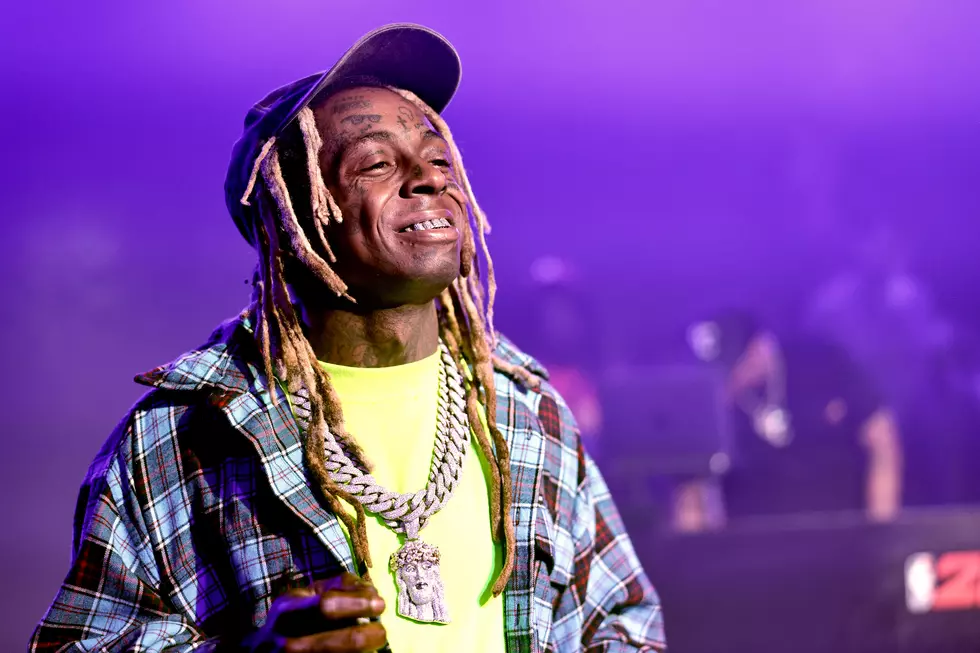 Lil' Wayne Kicks Off His U.S. Tour In Minnesota This Spring
Getty Images for 2K
Lil' Wayne whose real name is Dwayne Michael Carter Jr. will be kicking off his "Welcome to Carter Tour"  this Spring in Minneapolis. The last time "weezy" was in Minnesota was at the Target Center in 2017 with Rick Ross, Young Jeezy, and Rhymesayers' Prof.
This 28-city tour seems to be focused more on smaller venues vs arenas which for fans will be an awesome experience. Lil' Wayne has shown some love for the midwest, at least Wisconsin, as he is a huge Packers fan and can sometimes be spotted at Lambeau field. I wonder how much security he has to bring when he goes to the games.
And speaking of football Lil' Wayne was recently in Colorado hanging out with Deion Sanders who gave him a tour of the CU Men's locker room where he resides as the new head football coach. Being a fan himself Lil' Wayne was awfully impressed.
Lil' Wayne started his career way back in 1995 at the tender age 12 of when he was signed by Birdman and Cash Money Records and he has not stopped since. He has often been referred to as the greatest rapper of all time. In 2021 Lil' Wayne released Trust Fund Babies with Rich the Kid. With his current tour kicking off this Spring his fans are hoping that his latest release "The Carter Vl" will be out soon,
Lil' Wayne will be performing at The Filmore In Minneapolis Tuesday, April 4 and tickets are on sale now! Tickets are sure to sell out fast so get yours right away!
10 Things You Should Bring To An Outdoor Concert
More outdoor concerts are being scheduled for summer 2021 and beyond, which is exciting news for live music lovers. However, it's been awhile since there's been an opportunity to enjoy a true outdoor concert experience. Once you secure your ticket, make sure you also have these 11 things ready to bring with you.
Ten Songs That Most People Got The Lyrics Wrong Through The Years