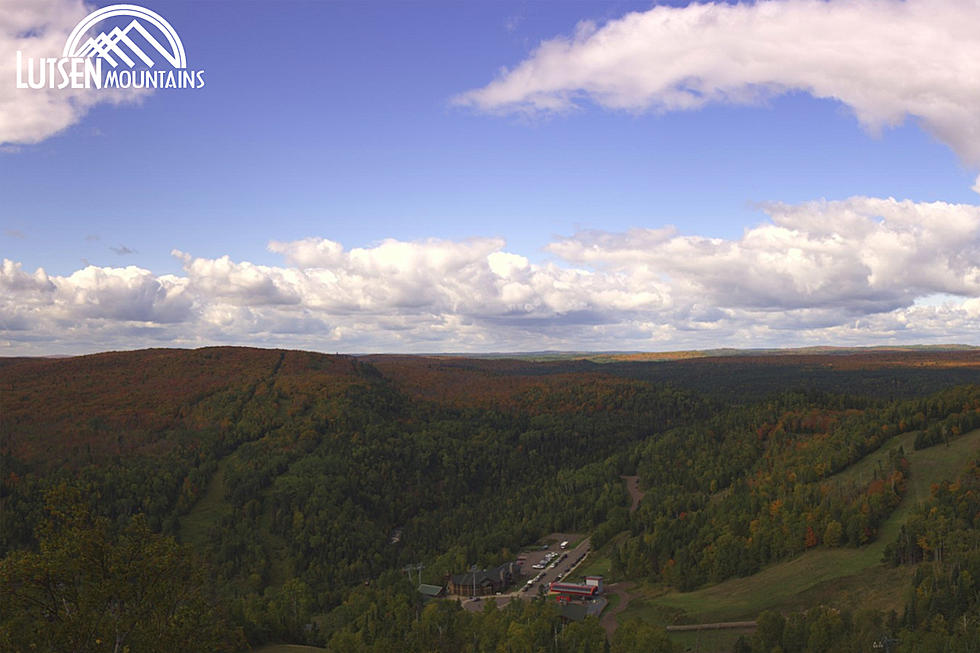 Lutsen Webcam Offers Live Look At North Shore Fall Colors
Lutsen Mountains via PanoAlpin
Fall colors are popping around the region, and a new webcam at Lutsen Mountains is showing off a live 360-degree view of the autumn splendor.
The recreation area shared information yesterday on their Facebook page on the new 360-degree webcam, which shows an updated image every 10 minutes from the Sawtooth Mountains ridgeline, offering what they call "100-mile Lake Superior views".
The high-definition webcam is made by a Swiss company called PanoAlpin, who have provided similar cameras to a number of places around the world, including Jackson Hole, WY, Wausau, WI, Seattle, WA, Aspen, CO, and Banff, Alberta. The company describes the camera system as a state-of-the-art 66 megapixel fast scanning digital camera with Canon optics, an optional UHD streaming video camera, a highly engineered and fully ruggedized all-weather enclosure for all climates and a robust image archive and viewing interface, Roundshot delivers spectacular photographic excellence with uncompromising global capability.
You can view the panoramic webcam by tapping the button below.