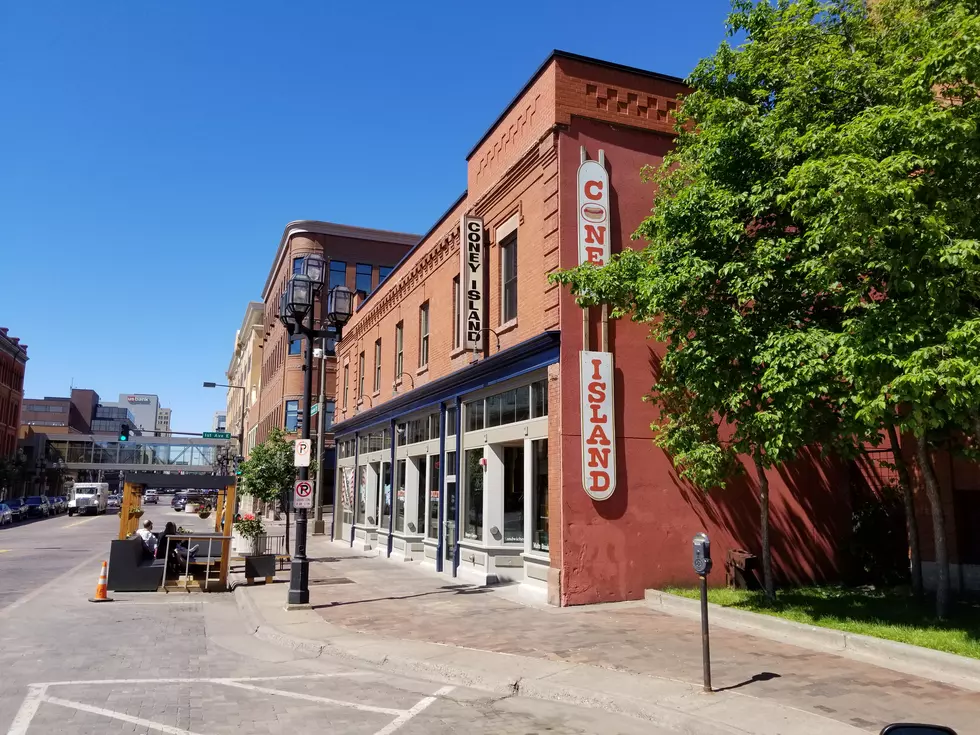 New Restaurant Is Taking Over Original Coney Island Location In Downtown Duluth
Ian Redmond - TSM Duluth
The Original Coney Island has been serving up gyros and coneys since 1921 and now a new restaurant and owner will take over at the historic location. 
There's not a lot of information yet but according to KBJR, Nyanyika Banda plans to open Martha's Daughter at the historic location on Superior Street by the end of the summer. The new place will be starting out with a small menu and also serve beer, wine and cocktails.
I am going miss the Original Coney Island, it was my favorite place to get a gyro in Duluth and I loved the vintage look. Coney Island's website has been taken down and there was a note on the door from Martha's Daughter that said:
Please know that we plan to uphold the spirit of Coney Island by providing you with quality food and a welcoming place to hang out. Follow us on Facebook for details on menu and when we plan to open.
I will update when more information of the new restaurant comes in. Let me know what you think of Coney Island closing and thoughts on the new restaurant.