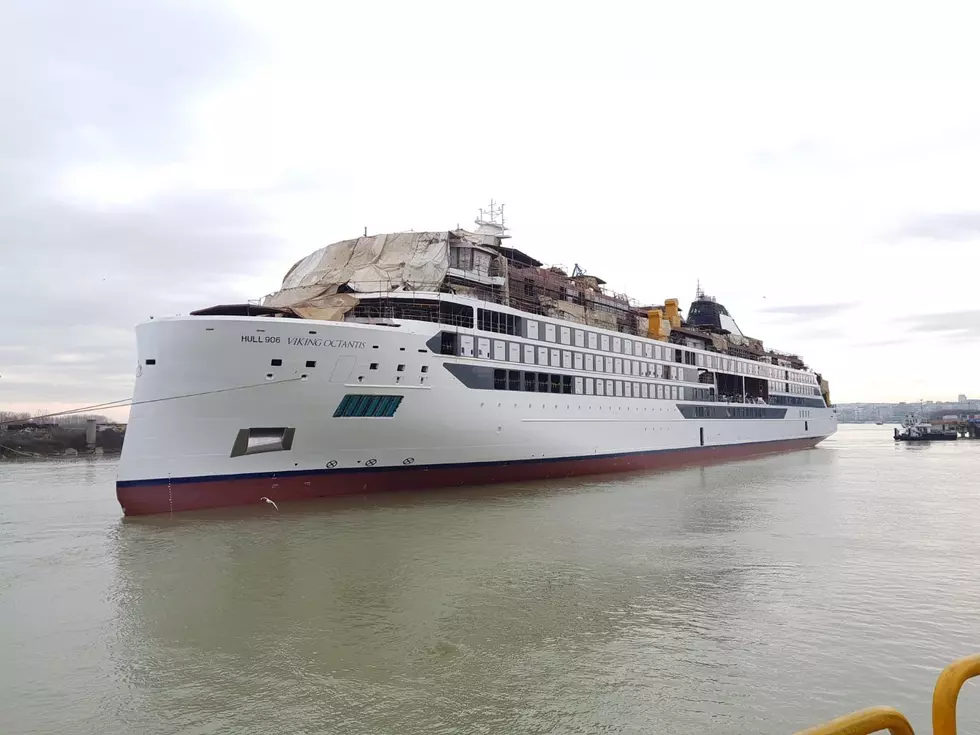 New Viking Expedition Ship Set To Visit Duluth Next Year
Photo: Viking Expeditions
The Viking company announced that their first expedition ship called the Viking Ocantis  a 378-guest ship was "floated out" late last year, the first time the ship was in the water. The Viking Ocantis will debut in 2022, visiting Duluth as part of an 8-day itinerary exploring Lake Superior and Lake Michigan.
Other Ports of Call are Thunder Bay, Canada, the Apostle Islands, WI, Houghton, MI, Mackinac Island, MI, and Milwaukee, WI and will even venture to Antarctica. They are also constructing another identical ship called the Viking Polaris which will be debuting in 2022 as well.
Both Viking ships have very luxurious amenities along with a special hangar which can launch a small excursion craft and also a Laboratory for Viking Scientists working on different studies. The ships are small enough to navigate through the St. Lawrence River but also large enough to handle a stable excursion through the roughest seas as well.
According to a Press release Anna Tanski, President of Visit Duluth said:
Viking is a global industry leader in expedition cruising and investing in these ships demonstrates their commitment to Great Lakes Cruising. Duluth provides an ideal port of call, rich with history, cultural experiences and outdoor exploration. We've been working with Viking for more than a year to develop enticing and unique itineraries for shore excursions their passengers won't find anywhere else.
Enter your number to get our free mobile app
These expeditions ships are a really neat way to see and explore the great lakes. Having grown up next to Lake Michigan and even more so living in Duluth think of the hours and hours of your days that are spent looking out on Lake Superior. I love going out on a boat and looking back at the shoreline of Duluth and can't imagine going even further out and through the other great lakes. This is awesome that Duluth is on the list as a port of call.
Five Businesses We'd Like To See In The Twin Ports