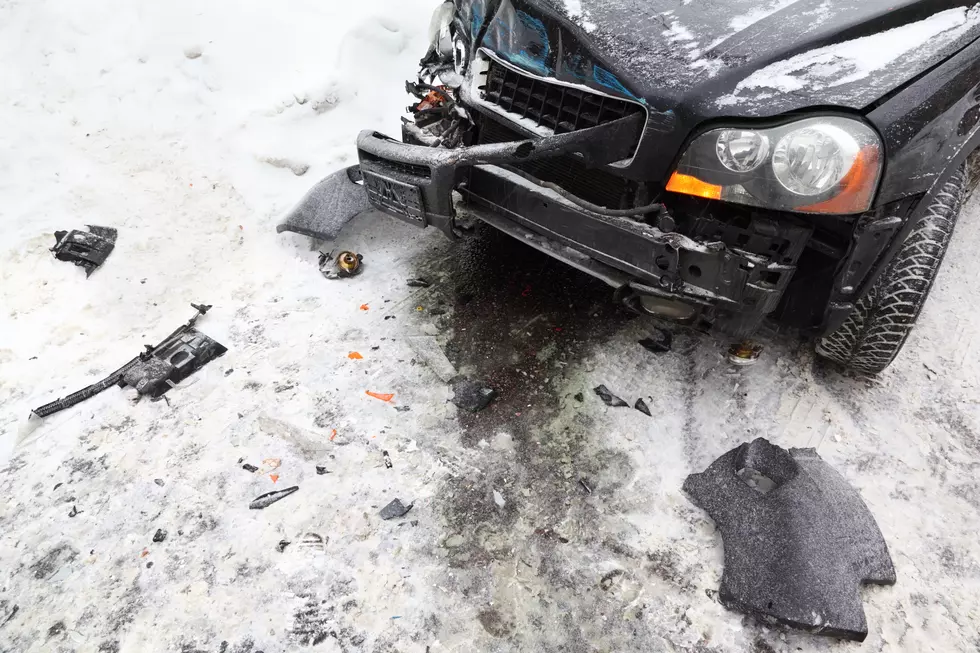 Northland Auto Body Shops Struggling To Get Vehicles Repaired
Paha_L/Thinkstock
There is never an opportune time to get in an accident but when the weather turns bad that obviously ups the chances of getting in a fender bender and this winter has proven to be brutal so far. With quite a bit of snow already, blowing winds, and bitter cold we have been put through the wringer already.
This past weekend a group of cars was stuck on an on-ramp for the freeway In the Metro Area due to snow drifts. With hundreds of cars at a literal standstill, the MNDOT camera captured people getting out of their vehicles and shoveling so the cars could get through. Only in Minnesota do people have actual shovels in their cars. I have one too but it is a kid's shovel so unless the snow is powder it won't do me much good because it is going to break pretty easily.
If you are someone who has gotten in a wreck recently you know all about the extreme length of time it is taking to get your car repaired. Like many businesses in the Northland and all over the country restrictions during Covid meant many car parts were not being produced and orders are backlogged. Plus a shortage of employees and more crashes during the winter have caused headaches for local body shops to keep up.
Ryan Underthun, the owner of Bulldog Collision in Hermantown said to FOX21: "I've never seen it like this, not where shops are completely booked three to four months out. It's unheard of in our industry," The parking lot at Bulldog has a line of cars in the front of the building covered in snow waiting to be repaired.
Underthun sympathizes with his customers and for some people, they have tried to do patchwork repairs just so they can drive their vehicles while waiting on the parts. He said most people have been very understanding "We want them (vehicles)  gone, just as bad as they want them back."
One thing all the body shops can agree on is to make sure you have good tires, which is essential and also slow down. Maybe hearing how backed up all of these body shops are will make people slow down and pay attention!
Tips For Winter Driving in the Northland
10 Reasons You Should Love Winter In The Northland