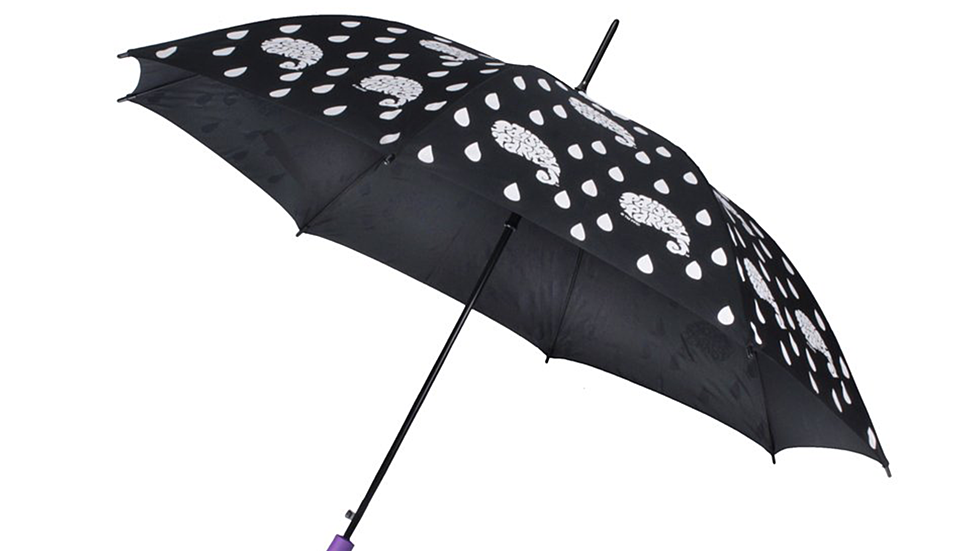 Prince's Paisley Park Now Selling Color-Changing Umbrella
Paisley Park
This is pretty cool, Prince's Paisley Park is now offering a color-changing umbrella for pre-order.
The umbrella features the Paisley Park logo and raindrop design that changes from white to purple when it gets wet. The design returns to the white color when it dries out.
A handful of new products have been released for Celebration 2018, the annual Prince fan gathering at Paisley Park, including some items only available for Celebration 2018 attendees.