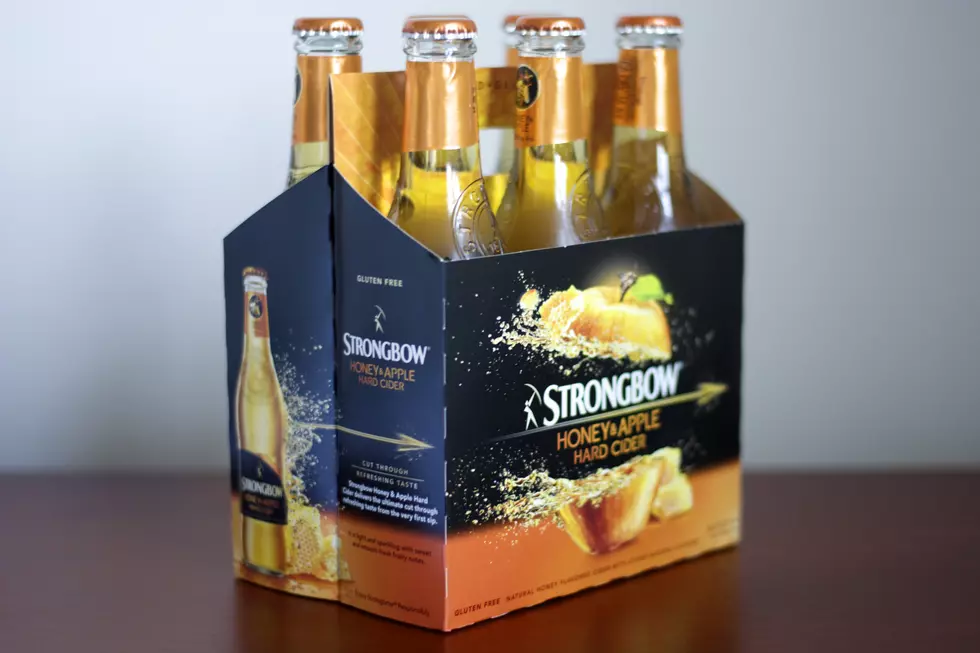 Review of Strongbow Honey and Apple Hard Cider + Comparison to Strongbow Golden Apple
Nick Cooper - TSM Duluth
This year saw the release of two new varieties of Strongbow Hard Cider here in the United States. The company released Strongbow "Golden Apple" and "Honey & Apple" varieties, while discontinuing the original variety in the U.S. While traditionalists my criticize the move, the sweeter taste of both types has drawn a new audience to the product.
Strongbow's Honey & Apple has a smooth initial taste with clear notes of both apple and pear. A hint of honey accents the fruit flavors and the blend leads to a very slightly tart finish that I would describe as something that is reminiscent of the flavor of green apple candy, only more mellow and sweeter.
For the sake of comparison, Honey & Apple is more of an amber color compared to Strongbow's Golden Apple counterpart. Flavor-wise, Honey & Apple is smoother and sweeter than the lighter-colored Golden Apple variety; which has a more crisp and slightly more tart flavor and finish.
For folks that are looking for a refreshing and light adult beverage that doesn't require much in the way of an "acquired taste", this is a good go-to option that you can feel confident in trying without worrying whether or not you'll like it - as long as you like apple cider or apple flavor. Like many malt beverages of this variety, there is essentially no distinctive alcohol flavor to the drink, which conceals the marginal 5% alcohol by volume this drink contains.
The sweet and mellow flavor of Honey & Apple gives this product a general appeal that most people would enjoy. My personal preference between the two Strongbow varieties is in favor of the sharper and more crisp Golden Apple variety over the sweeter and more mellow Honey & Apple style, but that is simply because I appreciate the more crisp and less sweet finish of the Golden Apple.
Both varieties are a great, refreshing beverage to enjoy by itself or could serve well as part of a mixed drink recipe that needs some apple flavor. The refreshing nature also makes this a good companion to certain meals.