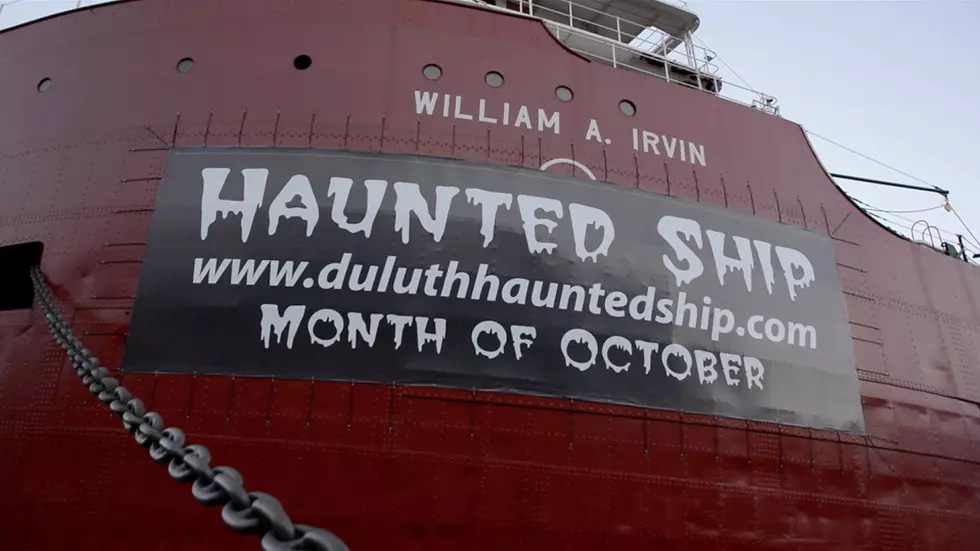 The Haunted Ship Scrapped For 2020 Season
Townsquare Media Duluth
One of Duluth's best events won't happen in 2020 because of COVID-19.
The Haunted Ship will not go on this Halloween season. Many have been speculating as to whether it would return with the pandemic or where things would stand come October and now we have an answer. I reached out to The Haunted Ship on Facebook and here's what they had to say:
Unfortunately there will be no Haunted Ship this year. It is not possible to hold the event in a way that is safe for and guests and staff.
While this is a huge bummer, it is absolutely understandable that the event can not go on in a safe manner amid COVID-19.
The last time the attraction was open for business was in late 2017. In 2018, it was called off because the William A. Irvin was displaced due to a slip and seawall project where it was usually docked. The following year it was cancelled once again because it had not returned to its berth in time for it to take place.
I absolutely love The Haunted Ship so I am devastated that it isn't happening this year. However, I fully understand the reasoning behind the decision. We will all just appreciate it more when it finally does (hopefully) open once again in 2021. I will be the first in line!
In the meantime, here's some goods news: the William A. Irvin will be open for self-guided tours. KBJR reports that the tours kick off this Friday (July 10th) and will continue each weekend through September.
Enter your number to get our free mobile app
10 Reasons Fall In The Northland Is The Best