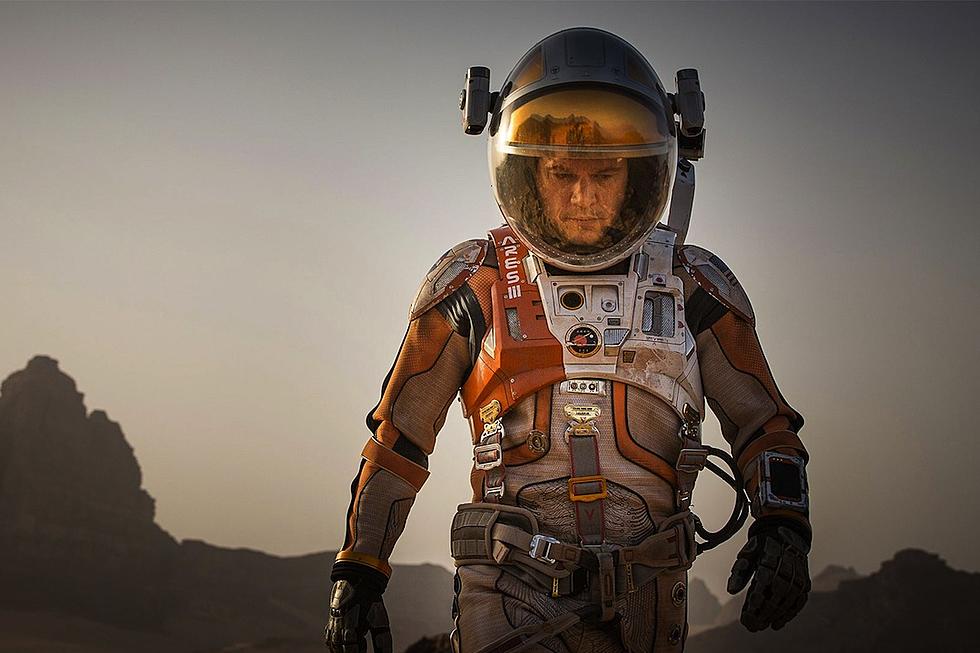 'The Martian' Wins Best Motion Picture Comedy at 2016 Golden Globes
20th Century Fox
Ridley Scott's sci-fi, survival adventure stars Matt Damon as astronaut Mark Watney who gets abandoned by his crew on Mars. The rest of the ensemble features Kate Mara, Jessica Chastain, Kristin Wiig, Jeff Daniels, Michael Pena, Sean Bean, Sebastian Stan, Chiwetel Ejiofor and Aksel Hennie. The Martian beat Joy, Spy, Trainwreck and The Big Short for Best Motion Picture Comedy/Musical.
In his acceptance speech Scott thanked his cast and also mentioned his late brother Tony Scott. Earlier in the night, Damon won for Best Actor in a Motion Picture Comedy. Scott was also nominated for Best Director.
Last year, Wes Anderson's The Grand Budapest Hotel won the Globe for Best Motion Picture Comedy.
See the full list of 2016 Golden Globes winners here.