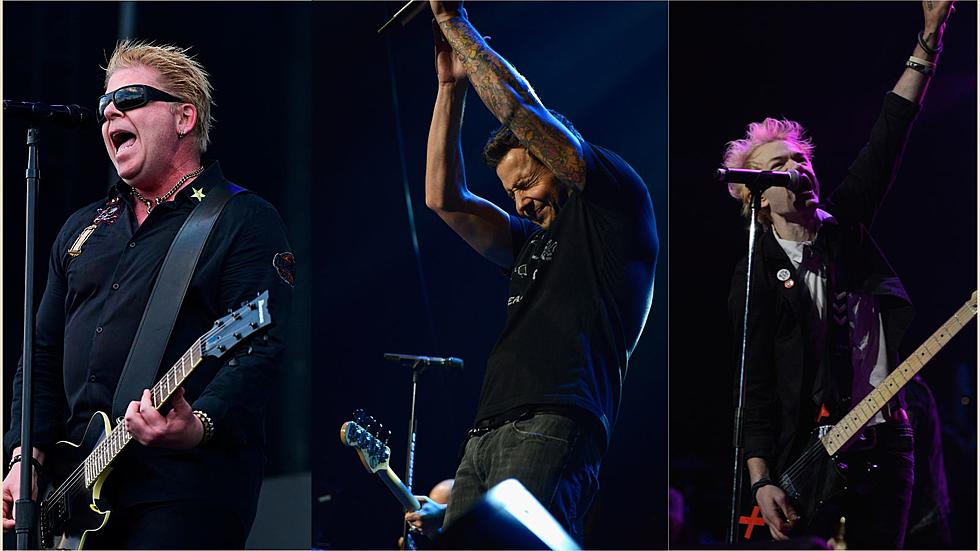 The Offspring, Simple Plan, Sum 41 Making Wisconsin Tour Stop This Summer
Duane Prokop / Stringer, Corey Perrine / Stringer, Duane Prokop / Stringer, Canva
Popular rock bands The Offspring, Simple Plan, and Sum 41 are going on tour together and will be making a stop in Wisconsin and Michigan.
Three bands I grew up jamming out to are going on the "Let The Bad Times Roll" Tour this summer. Unfortunately, they are not making a stop in Minnesota, but they will be close enough for a road trip.
The Offspring
The Offspring is a rock band from California that formed back in the 80s. They even won Modern Rock Artist of the Year at the Billboard Music Awards in 1999. Some of their notable songs include: "Pretty Fly (For A White Guy)", "Self Esteem", "The Kids Are Alright", and so much more. One of my favorite albums growing up was the 1998 classic "Americana".
They released their latest album "Let The Bad Times Roll" in 2021 and it will also be the name of this tour. This album marked their first studio album in nine years.
They tweeted about the tour by saying "the only thing better than being on tour is touring with your friends!"
Simple Plan
Simple Plan was one of those bands that I felt understood weird kids who were trying to grow up. The band hails from Canada and formed in the late 90s. In 2002 they released their debut studio album that would listen to on repeat titled "No Pads, No Helmet...Just Balls". The album included the hits: "I'm Just a Kid", "I'd Do Anything", "Addicted", and "Perfect".
In 2022 the band released their first studio album in 6 years, titled "Harder Than It Looks". They even recorded a song on the new album with Sum 41 frontman Deryck Whibley called "Ruin My Life".
Sum 41
Just like Simple Plan, Sum 41 also comes from our neighbors up north. The band formed in the mid-90s and I will forever play their 2001 album "All Killer No Filler". That specific album included their number one Billboard Rock single "Fat Lip", along with "In Too Deep", and "Motivation".
The tour kicks off on August 1st at the White River Amphitheatre in Washington. They'll make a stop at the Pine Knob Music Theatre in Clarkston, Michigan on August 8th, 2023 and the American Family Insurance Amphitheater in Milwaukee, Wisconsin on August 29th, 2023.
Tickets for the show go on sale this Friday, March 24th, 2023. You can see all the tour dates and check tickets out here.
Here's the tweet where The Offspring shared the wonderful news:
The 40 Best Cover Songs by Rock Bands