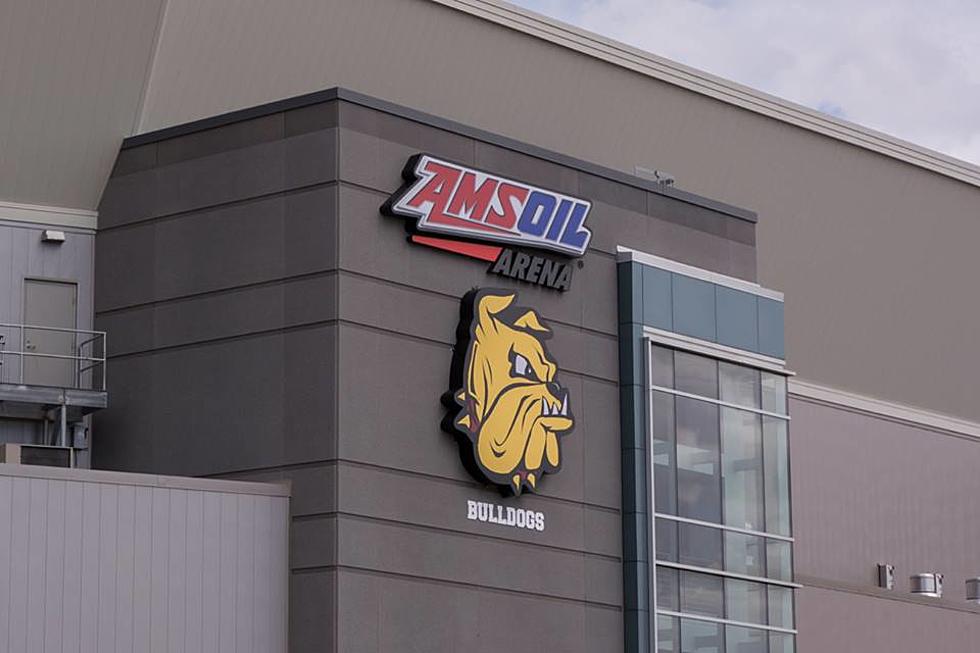 UMD Bulldogs Men's Hockey To Play MSU Mankato Saturday, Despite Storm
Nick Cooper - TSM Duluth
A lot of ticket holders have been wondering whether or not Saturday night's hockey game between the UMD Bulldogs and MSU Mankato Mavericks would be happening, being blizzard-like conditions are expected to make travel next to impossible late Saturday and into Sunday.
In a statement from AMSOIL Arena, it was clarified that being both teams and game officials are in town already and there is no immediately available alternative date to make up the game, the two teams will still face off Saturday night at AMSOIL Arena at the scheduled time of 7:07 pm. In the statement from the arena, they encouraged fans to heed any municipal travel advisories and to contact the ticket office to exchange your tickets for tonight's game for a credit toward tickets for a game later this season.
While it may not be advisable to go to the game, you'll still be able to watch the game from the comfort of your own home on MY9, found over the air at 6.3 as well as on most local cable and satellite providers (check with your provider for channels). Below is the full statement from the arena.
Enter your number to get our mobile branded app