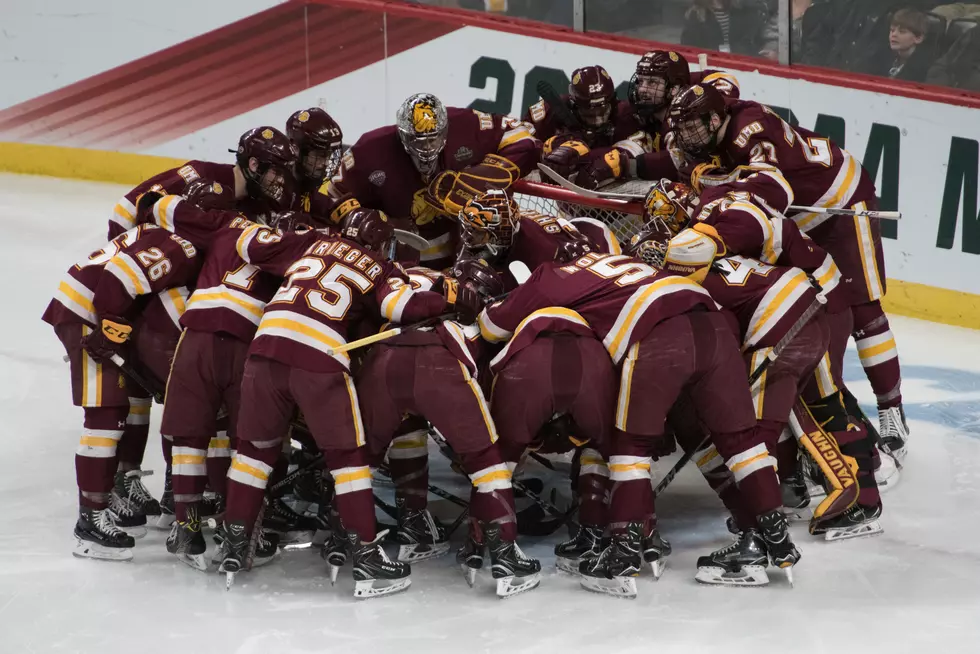 UMD Hockey To Hold Equipment Sale
Nick Cooper - TSM Duluth
The University of Minnesota-Duluth Men's and Women's Hockey Teams are going to be holding an equipment sale in May for the public.
The defending National Championship Men's hockey team and the Bulldogs Women's hockey team will be selling equipment surplus on Wednesday, May 23rd from 12:00 PM to 6:00 PM at the Amsoil Arena. You can access the sale from door 12 of the arena, which is across from the Great Lakes Aquarium.
This is a cool opportunity to get hockey equipment and team issued Bulldogs gear on the cheaper side. Things that will be sold during the sale include: New and used gloves, hockey sticks, goalie pads and team gear. Cash and credit card only will be accepted.
Not a bad deal if you can get some gear from the champs. Brand new hockey sticks can retail for up to $260 now, which is insane to think about. If there's a big bulldog hockey fan in the family, you could even get your Christmas shopping done early by stopping by!