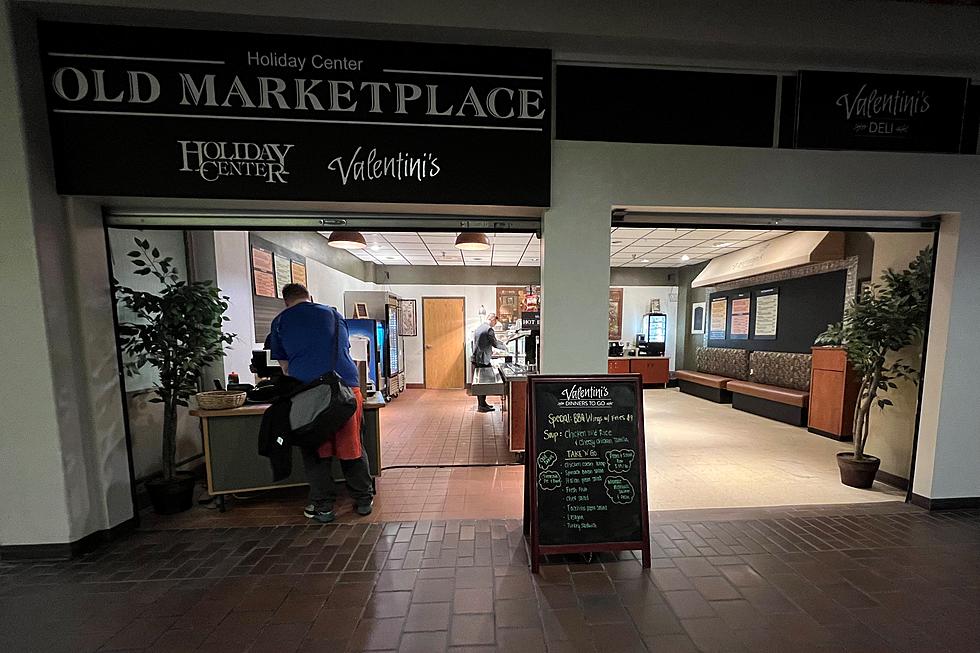 Valentini's To Go Now Open In New Downtown Duluth Location
TSM Duluth
Valentini's Per Andare, also known as Valentini's To Go, in the Holiday Center in Duluth officially has a new home, along with a return to some pre-pandemic features.
The lunchtime hotspot has been open in the space next to Subway on the second level of the Holiday Center for quite some time, offering delicious Italian dishes along with quick "to-go" lunch items like sandwiches and wraps.
They shut down for a time during the pandemic, eventually reopening the food service area, but not making their dining space kitty-corner across the hallway available to the public. Just as many pandemic restrictions are being relaxed, Valentini's has not only reopened their dining/seating area, but they've also moved their food service area! Don't worry, it hasn't moved too far away.
In 2018, Valentini's expanded their Holiday Center offerings, adding a marketplace storefront across the hallway from their restaurant. The store, called "Valentini's Old Marketplace", offered wholesale foods and sauces, take home meals, cooking classes, and other items.
During the pandemic, this space had sat idle to the public's eye - but behind the scenes, preparations had been made to transform the former retail space into their new Valentini's To Go location.
The new food service area opened within the last week, offering pastas, soups, sandwiches, and daily specials of other varieties to Duluth's lunchtime crowd.
The new location also now offers many of their items self-serve now, giving you the chance to dish out your own custom pasta dishes, the exact amount of soup you'd like, and more. If you've never been to Valentini's To Go before, some items are priced by unit (a sandwich, for example, has a flat price), while self-serve pasta and other self-serve items are charged by weight.
Valentini's To Go is open from 10 am to 2 pm weekdays. You can learn more about their offerings on their website.
It's exciting to see this new space, and the reopening of the quaint dining/seating area right next door!
20 Businesses In The Northland That Have Great Customer Service