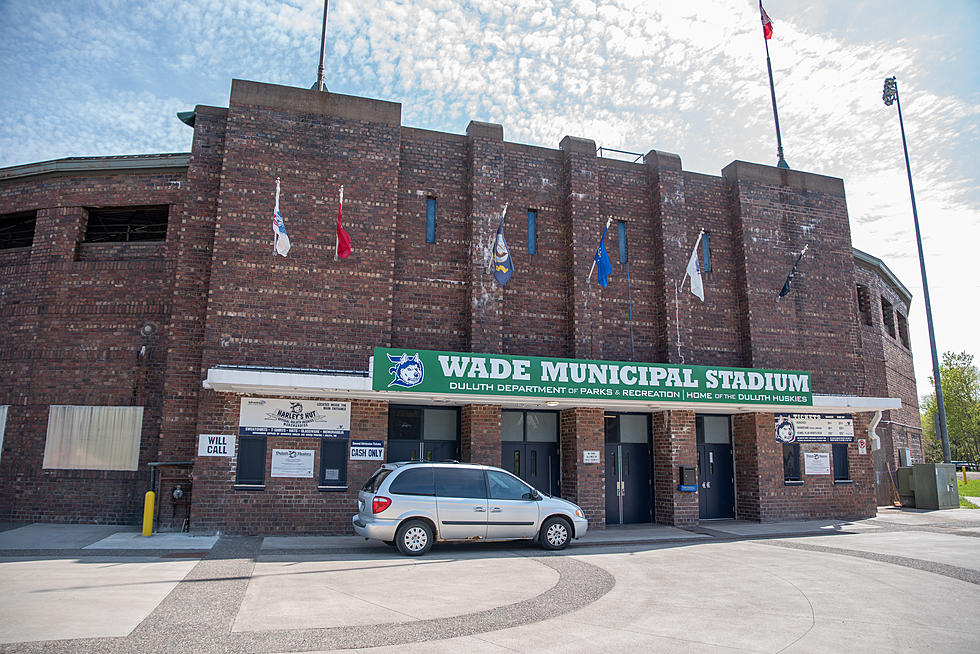 Wade Stadium Closed By City Of Duluth Until July 1
Nick Cooper - TSM Duluth
The Northwoods League has announced that their baseball season will be postponed due to the Coronavirus, the city of Duluth took it a step further.
Fox 21 is reporting that the City Of Duluth will keep Wade Stadium closed until July 1. That makes the games scheduled between May 26th and June 30th are gone. Its another disappointment to sports fans but also reminds us how serious the COVID-19 pandemic really is.
Again, you have to put yourself in the place of the players, coaches, management, and ownership. They have been doing everything they can from home and work and then this setback comes. Some of the players use this time to impress the Major League Baseball scouts.
I will miss taking my son Sam to the park to get hot dogs and nachos. Bringing our gloves hoping we can catch a foul ball.
Fox 21 is reporting that team owner Michael Rosenzweig is disappointed but understands there are steps then need to be taken to stay safe. They are also reporting that the Northwoods league may begin play before Wade Stadium opens. That means the team has to play away and schedule some home games to be played in other locations. Which may mean the team will play a lot of doubleheaders and add days on to the road trip.
The Northwoods League is expected to make an announcement in the next week. Right now they have news about how the league is affected with the Coronavirus and Stay At Home declarations. The Duluth Huskies have their schedule posted on their website but have not changed it to reflect the closure or the season delay.
Enter your number to get our free mobile app
10 Reasons To Be Thankful You're From Duluth