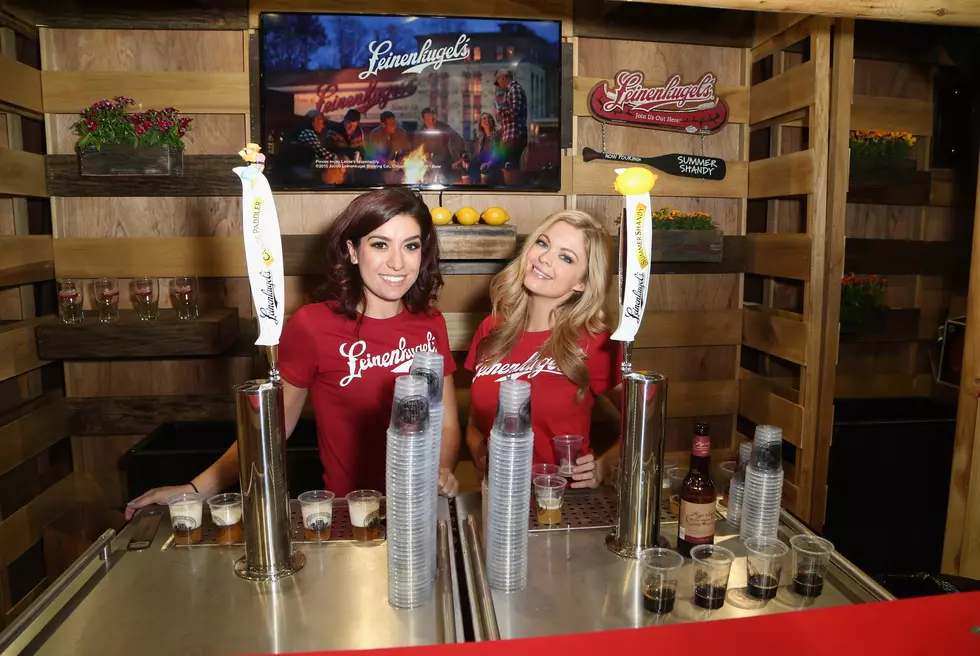 Why Is This Wisconsin-Based Summer Beer Being Released So Early?
Gabe Ginsberg
Leinenkugel is a Wisconsin-based brewery and it has announced that it will release its popular summer beer early.
If you're not sure what a shandy is, it is a beer made with either lemonade or lemon-lime soda. Legend has it, that the shandy drink started overseas and made its way over to the states.
The Jacob Leinenkugel Brewery is located in Chippewa Falls, Wisconsin. Something magical may have happened when Leinenkugel's took Franz Kugler's original Munich tavern tradition. They took their traditional weiss beer and paired it with a refreshing natural lemonade flavor. They claim it's the perfect summer beer.
They also say it pairs well with BBQ chicken, fruit salads, watermelon, and freshly caught, grilled fish. I'm a sucker for a shandy and will always try one when I get the chance.
Clearly, it's a seasonal beer, but they decided to release it early this year. Typically the summer beer comes out in March and stops production in September. According to On Milwaukee, President Tony Bugher said:
"What we've learned through data is that Summer Shandy outperforms, in terms of rate of sale, many of the winter seasonals that are existing. Summer is a state of mind. We're going to have it out there as early as we can."
So, it looks like summer from the Wisconsin-based brewery is coming earlier and earlier every year. If memory serves me correctly, I believe I saw it beginning to roll out in February.
Other Leinenkugel seasonal brews include: Oktoberfest, Toasted Bock, Sunset Wheat, and Grapefruit Shandy.
"
"
7 Terrific Beers Brewed In The Northland