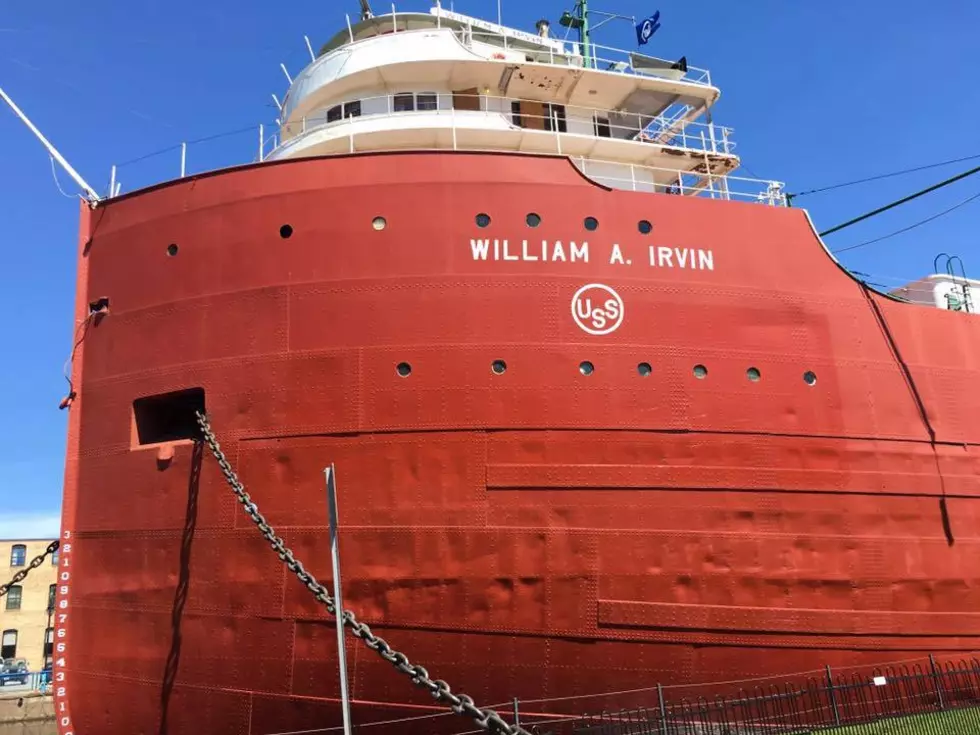 William A. Irvin Scheduled To Be Back In Duluth Early This Month
Photo: Josh Koop/TSM
DECC officials announced last week that William A. Irvin will be brought back to it's slip in Canal Park the first or second week of October. Workers are putting the final touches on the massive 610 foot ship, which has been stored in Superior for over a year. The combination for these final touches, and the right weather conditions (calm, no wind) to bring the ship back, are the reasons for no specific date being provided yet.
This past August, the Irvin was dry docked to start repairs and restoration Prior to that, the Irvin had not been out of the water in over 30 years. Last September was the big move to get the ship put of her home slip in Duluth and as you can see getting past the blue bridge was no small feat threading the needle, so to speak.
Once the Irvin was dry docked this past August, many issues came to light that were not expected or budgeted for. All of that has been taken care of, and she is on her way back soon. It has been weird not seeing the towering ship in Canal Park and this year makes the second time the iconic haunted ship has been canceled due to the temporary move.
DECC Executive Director Chelly Townsend told CBS3 not to be surprised when you get your first look at it. "I think it's important for people to realize when it comes back you won't see that paint job. The upper part is going to be painted in the spring or fall next year, maybe even over the winter," she said.
The public won't be able to tour the ship again until next summer, when a big celebration is planned as well.