BreakTime BreakDown 21JULY2014 – Beyonce And Jay-Z To Split Soon?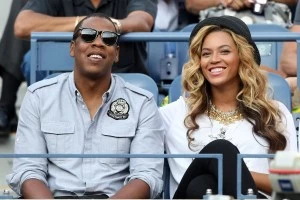 BreakTime Breakdown takes a look at whats going on around Hollywood and the world.
Grocery stores around the US could be forced to change their shopping carts.  They are still working on a name for them but one name suggested is MyCarts.  The shopping carts will notify customers about their healthy choices and even offer rewards like movie tickets or discounts.  This is all part of the Department of Agriculture attempting to find ways to get more Americans to eat healthier.  If these roll out, you just know they are going to be annoying.
Easier Way To Yell At The Kids On A RoadTrip
Toyota is coming out with a new minivan that has a microphone in it that projects the drivers voice into the backseat.  It also comes paired with a conversation mirror that allows parents to easily look back at their kids without turning around in their seat.  So the next time you're on a road trip with the kids, you don't have to turn and yell, you can just yell into the microphone.
Beyonce And Jay Z On The Rocks
Beyonce and Jay-Z's marriage may be on the rocks.  According to one source Beyonce is upset with Jay-Z messing around with other women and has even chased some groupies out of Jay-Z's dressing room at one point.  Their currently on tour together but apparently Jay-Z has footed the bill for marriage counselors to travel with them during their tour.  The source said that the two are trying to find ways to split without divorce.  So these rumors, and Beyonce's sister's attack on Jay-Z earlier this year make me think that there is a expiration date on their relationship