BreakTime BreakDown 24JUNE2014 – Lohan Streaks Through Department Store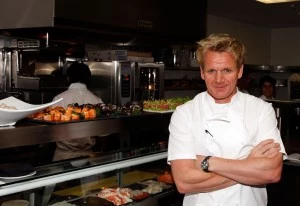 BreakTime Breakdown takes a look at whats going on around Hollywood and the world.
Lohan Streaks Through Department Store
Lindsay Lohan up to her old antics.  This time she was in a London department store changing room and ran out in her birthday suit.  Staff was chasing her and trying to cover her up at the time while she just laughed.  Apparently she wasn't arrested she just lost a reservation for a personal shopping experience.
Season 14 American Idol Judges Are…
American Idol will be returning for a 14th season.  Despite rumors of new judges, Jennifer Lopez, Harry Connick Jr. and Keith Urban have all renewed their contracts.  Ryan Seacrest also renewed his contract for 2 years so he would be host if American Idol went for a season 15.
Chef Ramsay Announces He's Done
Chef Gordon Ramsay has called it quits with Kitchen Nightmares.  Kitchen Nightmares has been going on for 10 years with 123 different episodes.  He announced his end as their filming of the latest series came to a close.  He did not give a reason for his decision to call it quits, he just said 'It's been a blast but it's time to call it a day.'