Yet Another "Call Me Maybe" Video–This One is Actually Good [VIDEO]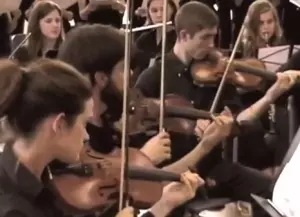 I was an orchestra geek at one point in my life, which is probably why this is one of my favorite covers of Carly Rae Jepsen's "Call Me Maybe."  Aside from the one when all the male models sing without shirts.
This version is actually really, really good!  But how is that choir singing those lyrics with a straight face?
Subscribe to MIX 108 on