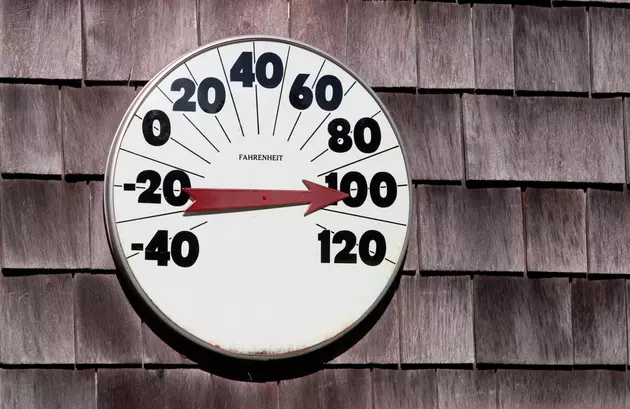 Cooling Centers Open Friday For Those Without Power
Ingram Publishing
While crews continue to work hard to restore power as quickly as possible to the thousands still in the dark, temperatures around the Twin Ports will soar again into uncomfortable levels. To help, a number of area businesses and organizations are offering places to cool off or even take a shower.
Amsoil Arena - Open until 10 pm. Offering a place to cool off with air conditioning, drinking fountains and free wi-fi. Parking is free for residents seeking shelter. No showers available and limited concessions will be offered for a limited time. Visitors may bring their own food, but no microwaves or utensils will be available. Pets on leashes are welcome. Owners must clean up pet waste. A youth hockey tournament will be utilizing the ice, so it is asked that you respect the players/coaches/parents while in the arena. You should enter through South Entrance D enar the DECC business office.
Duluth and Superior YMCA Locations - Offering facilities for free community use for those without power, including shower facilities, air conditioning, drinking water, and free wi-fi.
Proctor School District - Offering use of locker rooms for showering and locations for people to cool off. Open until noon Friday.
Superior Public Library - 9 am - 5 pm
Essentia Health St. Mary's - Superior Clinic - Open 8 am - 5 pm
UWS Yellowjacket Union - 7:30am – 4:30pm
Areas of access include lounge areas and restrooms with wi-fi and television
Douglas County Government Center in Superior - Room 270 open 8 am to 4:30 pm
Marcovich Wellness Center in Superior - 6am – 7pm
Areas of access include lounge areas, restrooms, showers, and wi-fi
Superior Douglas County Senior Citizen Center - Open 8 am to 4:30 pm
Solon Springs Community Center - Open 8:30 am to noon
Lake Nebagamon Village Auditorium - Open 8 am - 4:30 pm
Ashland: Good Shepherd Lutheran Church - The Red Cross has set up a shelter here for those without power.
Red Cliff Clinic in Bayfield - Offering shelter from the heat.