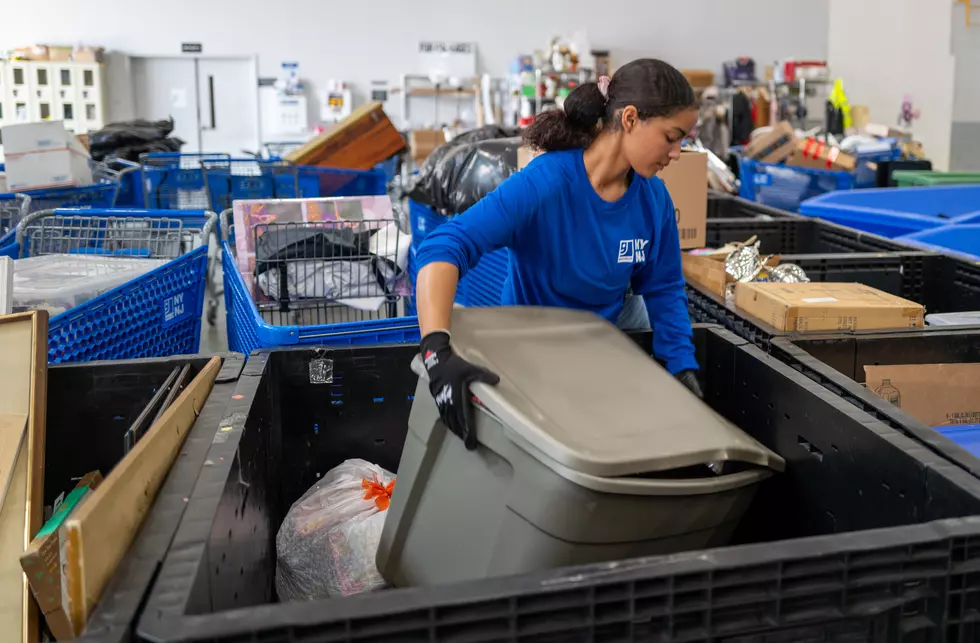 Did You Know Minnesota Goodwill Locations Will Not Accept These 19 Items?
Getty Images
While cleaning and organizing the house, a lot of people will choose to donate items to Goodwill. Do you know what items you cannot donate to Minnesota Goodwill locations?
There are about 56 Goodwill locations over 38 different Minnesota cities. From Minneapolis, to Saint Paul, to Duluth, and more.
A lot of people like to donate to Goodwill locations because it helps people find good working and affordable clothing and other goods that they might not be able to get. They also have a "donate-shop-reuse-educate-employ" that diverts over 65 million pounds from landfills annually.
They also have contactless drop-off bins that safeguard donors and employees all while preventing the spread of germs. With that being said, workers are unable to assist with unloading or loading at this time.
You can find the Duluth location at 700 Garfield Avenue.
Do you know what items are not accepted at locations in Minnesota? Let's dive in and see what is not accepted:
Minnesota Goodwill Locations Will Not Accept These Items
Ripped or dirty clothes
A/C units
Large appliances
They will not accept larger appliances such as: refrigerators, washers and dryers, ovens, and dishwashers.
Metal file cabinets
Thanks to a Twin Cities worker that reached out, some do take metal file cabinets as long as they are aren't rusty or missing a key if there's a lock.
VHS tapes
While many locations don't accept VHS tapes anymore, several in the Twin Cities area will accept them. There is apparently a resurgence of popularity with the tapes, specifically with old 80's horror movies in the area.
Outdated TVs and TV stands
Plumbing fixtures
Carpeting
Mattresses
This also includes box springs and water beds.
Building materials
Fireworks
Auto parts
This also includes oil, wiper fluid, and other associated items.
Tires
Batteries
Cleaning supplies
Paint
Hazardous materials
Food & Beverages
Garbage
KEEP READING: Here are the best places to retire in America