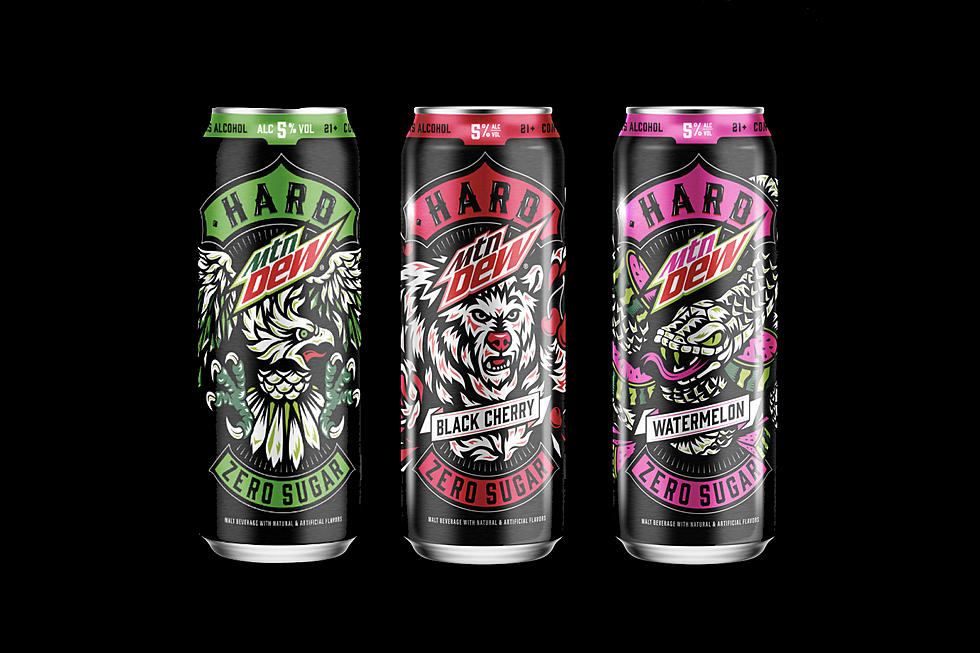 'Hard Mountain Dew' Alcoholic Seltzers Are Coming – Do You Want Them?
Boston Beer Company via Press Release
The hard seltzer game has been a big one over the past several years. While White Claw is the most recognizable brand in the ever-growing field, that now includes beer brands like Bud Light and Corona even throwing their hat in the ring.
Now, it sounds like another beer company is partnering up with a different beverage juggernaut to create an Mountain Dew & alcohol concoction born out of a collaboration between Sam Adams brewers Boston Beer Company and the folks at PepisCo.
CNN Business reports that Boston Beer, which also makes Truly Hard Seltzer, will partner with Pepsi to offer three different "Hard MTN Dew" products. The three flavors include original Mountain Dew flavor, black cherry, and watermelon. All three of them will match many other products on the market, including no sugar and sporting a 5% alcohol by volume.
The move comes on the heels of Boston Beer founder saying in July that the growth of the hard seltzer business had lost momentum, citing weaker than expected sales of their Truly hard seltzer line.
A press release from the Boston Beer Company describes the line of beverages as having "bold flavors and distinctive branding" with multiple mentions that the products will be marketed to adults of legal drinking age.
Despite that clearly-stated information in their release, some critics online express concerns that an alcoholic beverage that shares a brand name with an immensely popular nonalcoholic beverage among teenagers could cause some trouble.
Regardless of that concern from some, that same branding could help sales among those that actually are of legal drinking age that have loyalty or interest in the brand.
The press release explains that Boston Beer will develop and produce the new beverages, and Pepsi will take care of the sale, delivery, and merchandizing components. They say the product should be available to the public in the early part of 2022.
KEEP LOOKING: See what 50 company logos looked like then and now