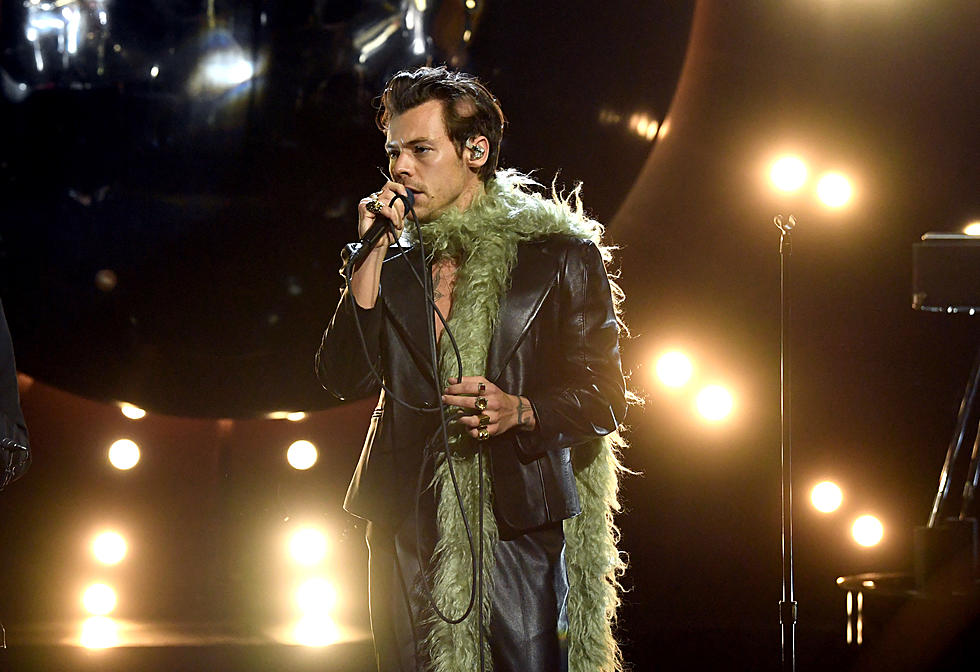 Harry Styles Helped A Fan Come Out To Her Mom At His Show In Milwaukee
Photo by Kevin Winter/Getty Images for The Recording Academy
Harry Styles has made no bones about the fact that he is a major ally to the LGBTQ Community and he recently did something so awesome for one of his fans at his concert. Styles was on his sold-out "Love on Tour" show at the Fiserv Forum in Milwaukee when he saw 23-year-old McKinley McConnell holding up a sign that read, "My mom is in Section 201. Help me come out."
Styles turned towards her and said  "Do you want me to tell her? I can tell her. Yeah, no problem, one second." McConnells Mom was seated in a different section of the arena as Styles yelled into the microphone " Lisa she's gay!" After his announcement, the entire stadium erupted in a huge round of applause.
McConnell explained to NBC News why they were in separate sections :
I literally got her the ticket so last minute. I was lucky to get a ticket for the general admission pit for myself. I know my mom, and she wouldn't have been up for the pit.
McConnell, who is a  political science student at California State University, Northridge, said her mom probably knew about her sexuality before Harry Styles told her at the show and is happy to report that both of her parents have been very supportive. McConnell posted the video on Twitter the day after the show saying it is a moment that will be with her forever.
Whenever you hear stories like this where an artist goes above and beyond for a fan it is always heartwarming to know that deep down many of them do truly care for and appreciate their fans! Also, this is not the first time that Harry has done this for fans. What a great guy!
10 Songs That Make Northlanders Happy
Ten Songs That Most People Got The Lyrics Wrong Through The Years