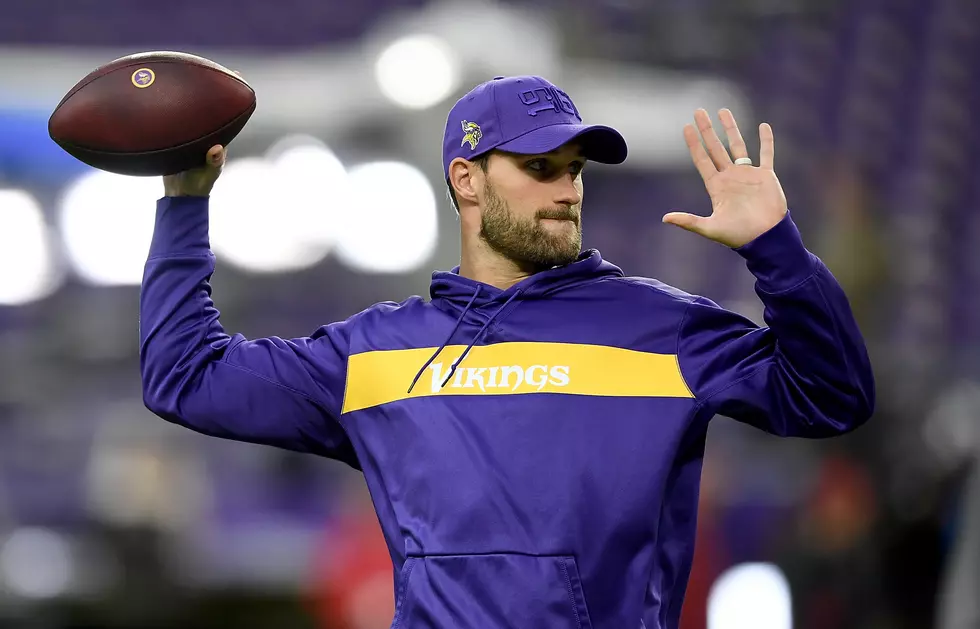 Kirk Cousins Treated A Group Of Homeless Kids To Costume Shopping And Trick Or Treating
Photo by Hannah Foslien/Getty Images
Kirk Cousins and the Minnesota Vikings are on a roll and Kirk is paying it forward to the community by making some kids who are currently in a homeless shelter pretty special making sure they are ready for Halloween.
According to Vikings.com the Minnesota Vikings Quarterback footed the bill for dozens of kids to pick out whatever costume they wanted at a Party City store in the Twin Cities. Cousins himself helped some of the kids pick out their costumes, with the most popular ones being superheroes.
Cousins said: " It's great to see their smiles light up, and hopefully we can give them a day they will remember for a long time. We really enjoy being able to use our platform as a football player in the NFL. Hopefully we can make a positive difference for people, especially here in the Twin Cities. It's a joy. It's a small thing we can do today."
After all the kids found their costumes that they wanted they went off to the Twin Cities Orthopedics Performance Center for some trick-or-treating in the Vikings indoor practice facility. Staff from the Vikings organization had a variety of booths set up for the kids including an obstacle course, pumpkin bowling and a place to meet Viktor the Viking.
While Cousins wore his Vikings Jersey at first he later changed into a Buzz Lightyear Costume and was joined by a handful of his offensive lineman who also dressed up in costumes. What a great thing to do for these kids who idolize these players so much. Hopefully this tradition will continue every year.