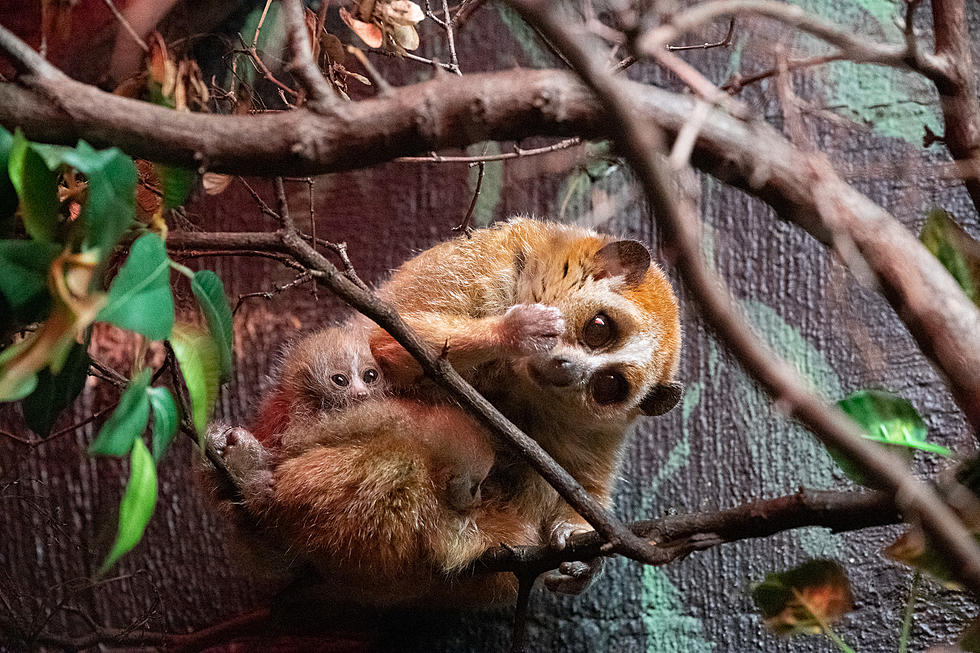 Lake Superior Zoo Surprised By Birth Of Twin Pygmy Slow Lorises
Photo: Lake Superior Zoo
The Lake Superior Zoo is happy to announce a new addition to the zoo. According to a Press Release a visitor at the zoo actually found the newborn twins in the Pygmy Slow Lorises exhibit on February 8 and the staff was immediately contacted. And they are absolutely adorable!
This is the second set of twins for Mom Colby who is 6 years old and Dad Giorgio who is 5. They had their first set of towns in March of 2022 which was named by the public. They are Gnocchi and Pesto. The zoo staff says that mom and dad are doing great with the new babies.
Besides the excitement of having more baby animals at the zoo, this is a very big deal that these Pygmy Slow Lorises have had more offspring since they are an endangered species and in order for any of the animals to breed they need to feel safe and secure in their surroundings which is a big tip of the hat to all the staff at Lake Superior Zoo.
Right now there are only 42 Pygmy Slow Lorises in accredited facilities in the United States and Lake Superior Zoo now has 6 out of that total number. Wild populations are found in Vietnam, Laos, eastern Cambodia, and China and were classified as endangered back in 2020.
If visitors to the zoo would like to see these cute little babies up close and personal they are most active in the mornings and early afternoon when their mom is up and moving around and eating. You can find them in the primate building in the nocturnal area.
12 Iconic Landmarks In The Twin Ports
10 Places a Duluthian Would Be Ashamed to Admit They've Never Been