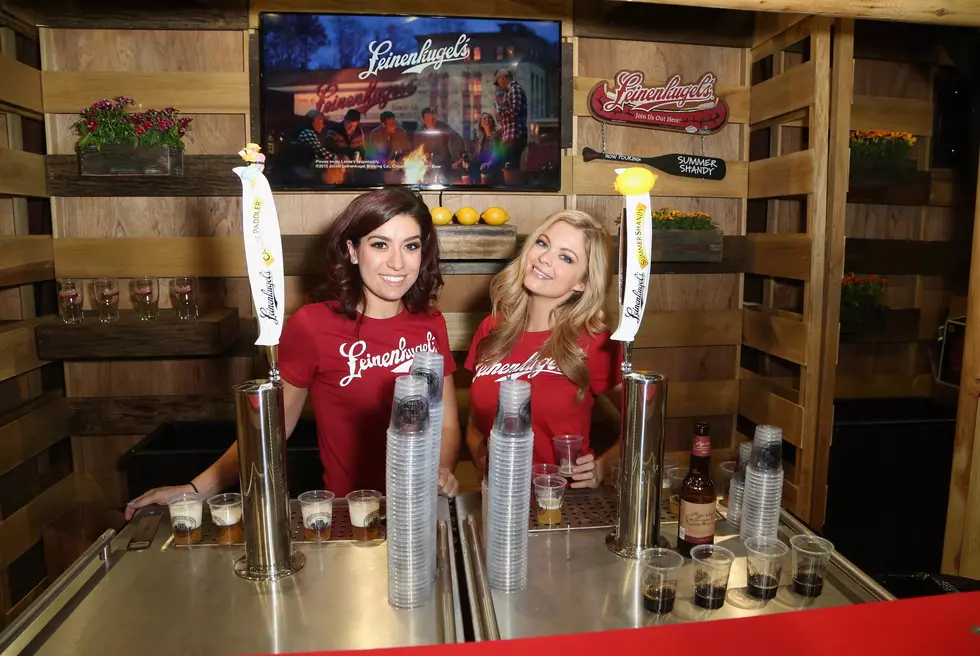 Leinenkugel Makes Top Ten List For Best Brewery Tours
Photo: Gabe Ginsberg/Getty Images
Leinenkugel's Brewing Company in Chippewa Falls, Wisconsin has gained some national recognition thanks to its brewery tours. The Leinenkugel family brewery was founded back in 1867 by Jacob Leinenkugel. Using his German heritage along with his newfound home in Wisconsin. Six generations later the brewery has grown leaps and bounds offering a huge variety of year-round and seasonal beers.
Leinenkugel's president Tony Bugher said he is honored to be part of the list of these prestigious breweries on a list compiled by USA Today. The brewery came in 8th place out of the top 10 offering two different types of tours. The first one is the hour-long legacy tour which takes you through the facility and ends in a new tasting experience at the Leinie Lodge. The second tour is conducted by one of the Leinenkugel family members for a more personal touch.
Bugher said to WQOW about the lodge:
The idea behind that is to develop the next big thing for Leinenkugel's. So it's our expectation that despite the fact that this little brewery is so small it's going to deliver the next big thing for us. There are a lot of new different styles and brews that are coming out of that little brewery that can only be tasted and sampled right there at the Leine Lodge
Soon visitors will be able to try their new Moscow mule-inspired beer on tap at the lodge. Right now they have the "Ryetirement" ale on tap which was brewed for Dick Leinenkugel, who recently retired as the company president. Congratulations to this proud Wisconsin Brewery which is sure to be making delicious flavors of ale for many more years to come.
Ten Major Companies Based Out Of Wisconsin
10 Things You'll Need For A Successful Barbecue Season